In all the hairstyles, curly hair is one of the fashionable trends that women all over the world want to try at least one time in their life. It matches people from Western to Eastern areas, as can be said that everyone can have this style. Perhaps, you all know that this is a popular coiffure, which a lot of superstars or celebrities in the showbiz apply. In fact, curly hair or wavy hair brings us the seductive and modern outlook. To take care of your wavy hair, you should consider many things. Nevertheless, it seems that not many of you know how to do so as well as what needs to pay attention. To solve these questions, Beauty Talk would like to provide you with 15 curly hair tips to help you love your texture. This article suggests you what to do as well as what not to do in order to protect your curly hair as perfectly as possible. Do not worry because all the tips provided are very simple and easy to carry out. You are supposed to read the article, simply due to its usefulness.
Besides the fact that many people owning the naturally curly hair, there are a significant number of people who use chemical methods to make their hair curly or wavy. It means they are forcing their hair to be curly. That is the reason why making the curly hair is simple but keeping it as beautiful as itself right after the process is not an easy process. For those who have the naturally curly hair, it is too or even more difficult than that.
Once again, I would like to say that the article named "Top 15 curly hair tips to help you love your texture" does not make you disappointed about its helpful content. Now is the time for you to take these tips into your own hair care handbook.
Top 15 Curly Hair Tips To Help You Love Your Texture
1. Curly Hair Tips – Use A Silk Pillow Or Silk Scalps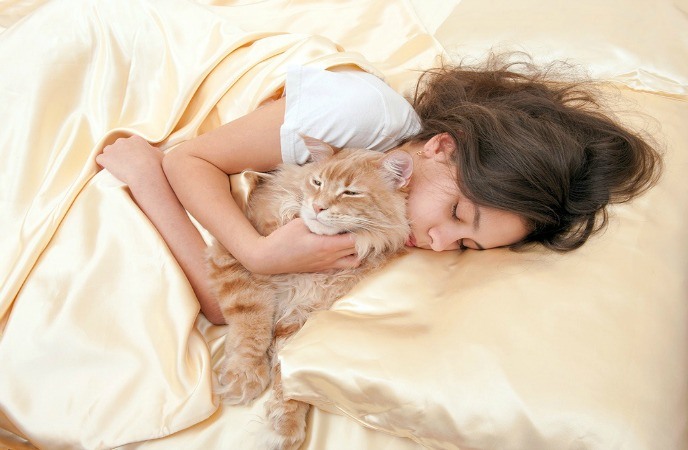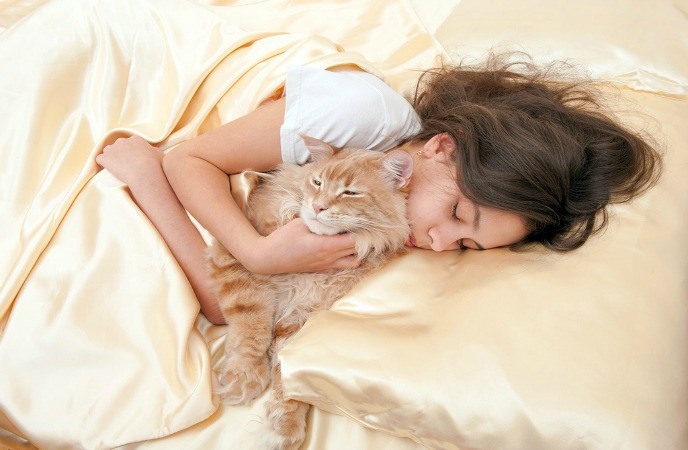 As said above, all the curly hair tips to help you love your texture that come from what are considered as smallest and simplest. The first advice is not an exception. To protect your curly hair from being flat, you should prepare one silk pillow or some silk scalps for your own. Actually, this is a small consideration but its benefit is quite big. As you know already, after waking up, our hair looks matted, which is so terrible, especially for a curly hair. Can you imagine what your curly hair would be after your long sleep? That may be the reason why we need something smooth and silk. Of course, a silk pillow and a silk scalp are necessary for this situation. You can choose to invest one silk pillow. Otherwise, you can prepare a silk scalp in which you wrap your curly hair before your sleep. Because silk is gently on your hair, then it does not roughen your hair fibers. They will be safe during your sleep.
BeautyTalk Partner Solutions

Ask Any Questions and Get Answers within Minutes, 24/7!
The Medical Experts are available whenever you need them. You can even approve payment only when you're completely satisfied.
Is that such easy? You should buy a silk scalp or pillow to protect your hair, after reading "Top 15 curly hair tips to help you love your texture"
2. Curly Hair Tips – Dry Your Hair With A Towel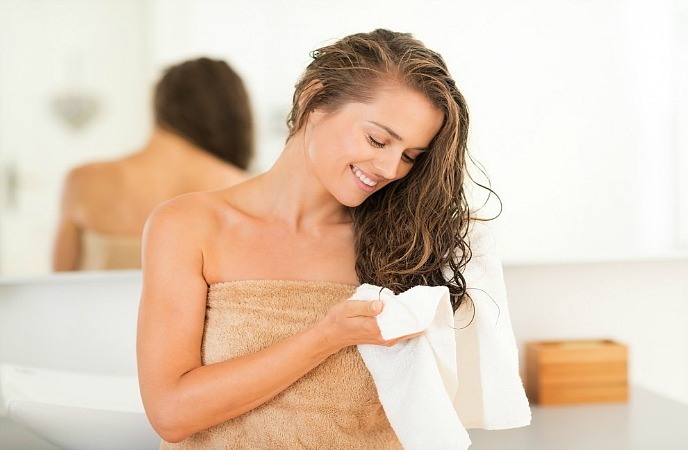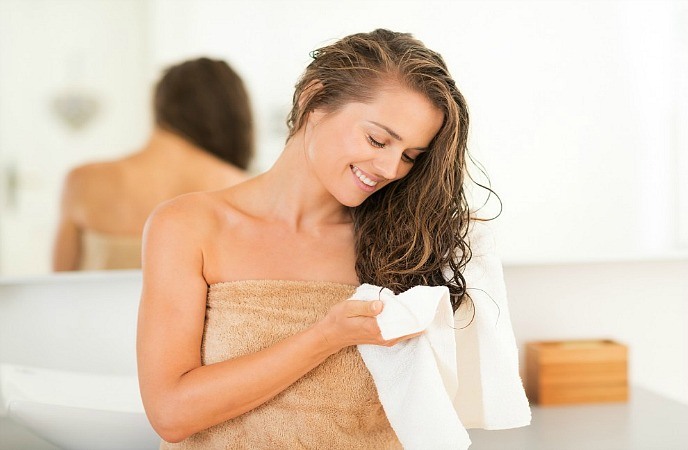 If you take silk scalp or pillow to keep your hair out of being matted, you should also follow the second tip that we bring us right after. As you can see, the high temperature of hairdryer can destroy your hair texture. Thus, you are supposed to use a microfiber towel, a paper towel, or a T-shirt to dry it. By those ways, you can reduce the risk of matted, rough, and frizzy hair. By contrast, if you use a terrycloth towel to rub on your hair, the cuticle will be rough and your hair will be frizzy.
In conclusion, initially, you should follow the two first curly hair tips to help you love your texture. They will be a foundation for you to carry out more tips below.
3. Curly Hair Tips – Avoid Brushing Your Hair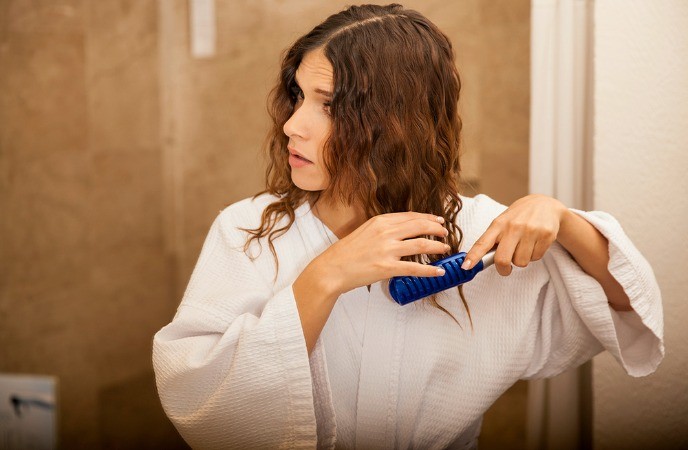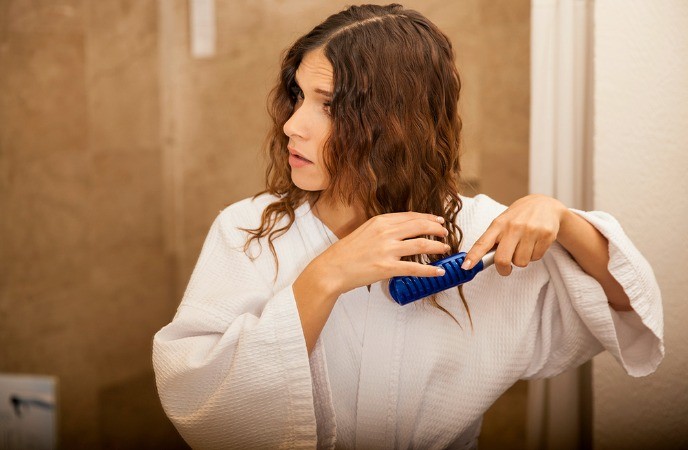 It seems that many people have already known that brushing your hair is not a good habit for your curly hair. Nevertheless, we cannot stop brushing our hair, thereby reducing this habit. Besides, it is easy for the wavy hair to be broken. Hence, you should utilize a wide-tooth-comb to brush in order to reduce the hair breakage. The three first curly hair tips to help you love your texture are quite simple.
In conclusion, I would like to emphasize that it would be better if you treat your hair gently.
4. Curly Hair Tips – Stop Straightening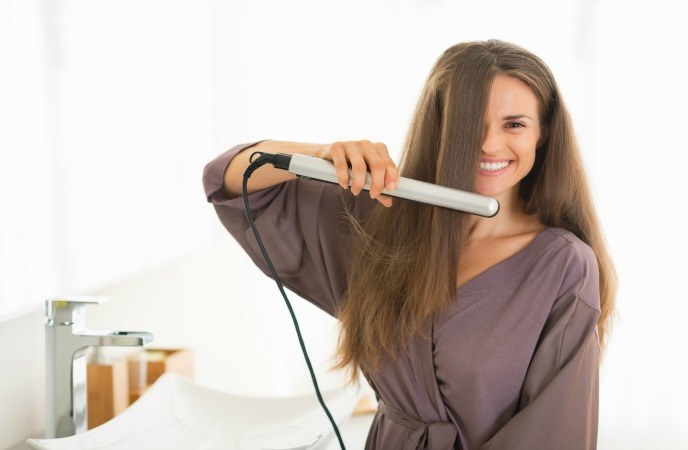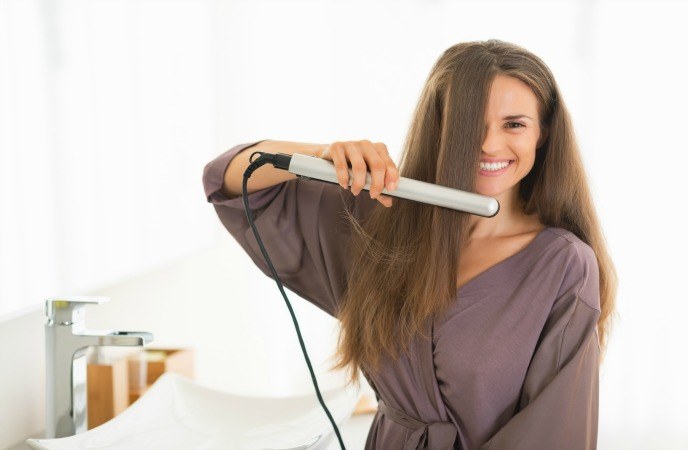 This is an advice for women who have a natural wavy hair. As we can see, for these situations, because the natural wavy hair is not as beautiful as what they want, then most of them choose to straighten their hair and say goodbye to the curly one. However, due to side effects of chemical and physical factors, your flat hair becomes the damaged hair. It is easy to understand that your natural hair texture destroyed by heat and chemicals will result in the big damage to your hair, actually. Once you straightened your hair, it is quite difficult to quit. However, if you do not, you will get a frizzy, rough, dry, and tangled hair in the end. Hence, you are highly recommended keeping your naturally wavy hair and trying to make it better by other methods.
It is hard to do nothing with a naturally curly hair. Nevertheless, you can also take more care of it to make it smooth, soft, and healthy as well. I believe that after reading curly hair tips to help you love your texture, you can find some best solutions for yours.
5. Curly Hair Tips – Use An Old T-shirt For A Beautiful Wavy Hair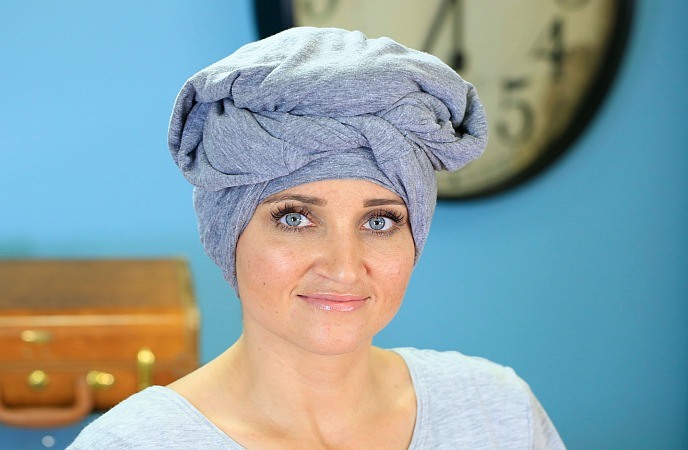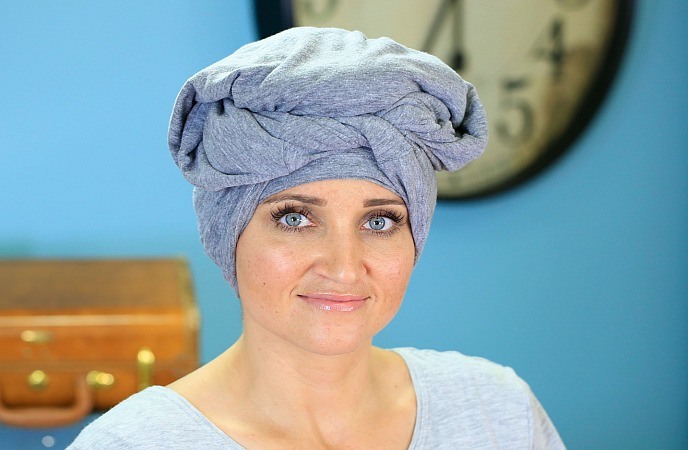 You can make your wavy hair look more beautiful with an old T-shirt. That is not a lie! Actually, many people have heard about this and they are applying it very often. It is very easy but good for you to take care of your wavy hair with an old T-shirt. This never failed curly tip says that you are supposed to take a t-shirt and put in it a little curl mousse or gel (it is up to you). After that, you wrap your wet hair in the shirt and wait for a while. This tip works well with any type of styling product. Therefore, you can use your favorite products to have a beautiful texture. Many women who apply this tip are highly satisfied with it. Instead of styling their hair in hours every morning, they just spend a small amount of time on dealing with the wavy hair with an old T-shirt and styling products. They said their hair became softer and smoother after experiencing that process.
In our opinion, it is very simple but helpful tip for us to try. Let's do that every morning!
6. Curly Hair Tips – Trim Your Hair Regularly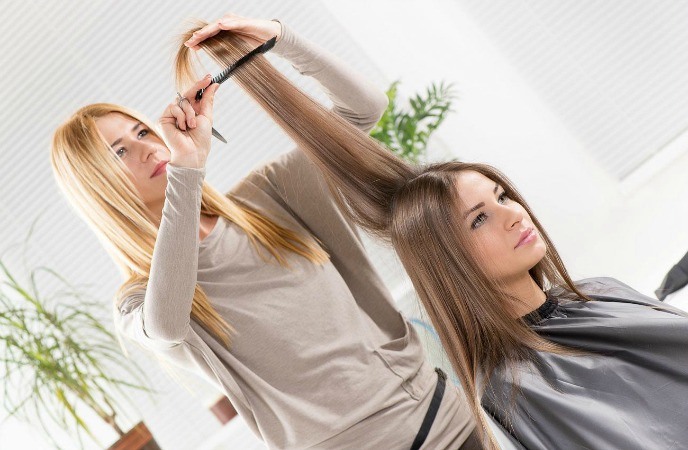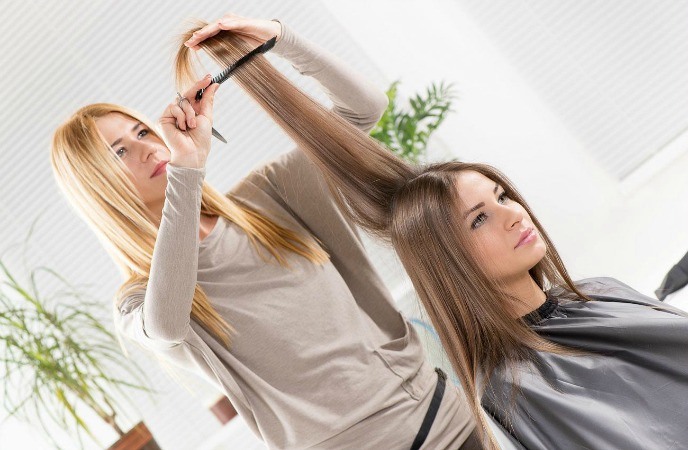 Trimming your hair is a good habit that you should take up after reading these curly hair tips to help you love your texture. You are advised to trim your hair every six to eight weeks. That is the recommendation of almost all hair stylists because trimming your hair regularly can help it look healthier. Actually, not many people can maintain it for a long time due to some reasons. However, you are supposed to take up this habit in order to contribute to having a healthful curly hair. It is not difficult at all. Let's keep this habit, girls!
7. Curly Hair Tips – Deep Moisturize Your Curly Hair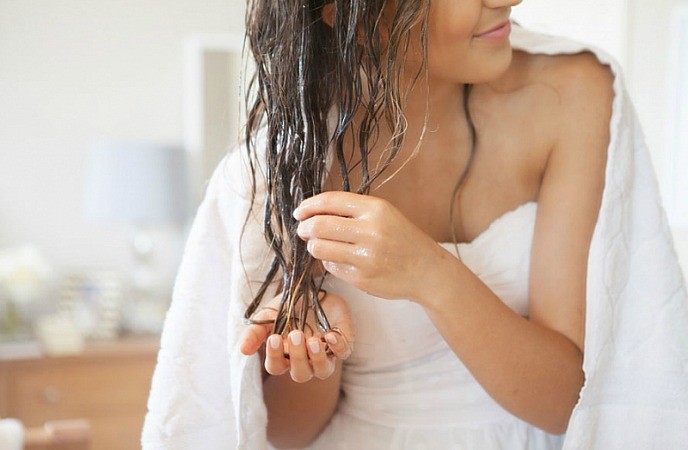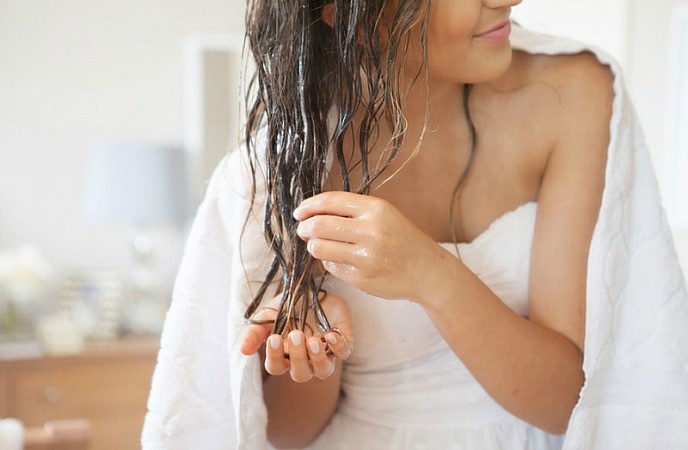 This may be the best commandment for women with curly hair, generally. We have seen some easy tips to protect our hair, now is the time for you to try some more complicated ones. Although they are more difficult than the previous ones, it is still simple enough for you to do at home without any supports.
Actually, the bottom line that hair care always pays attention to is the moisturizing process that plays an essential role in protecting your texture. The requirement is deep conditioning your hair, which helps you to manage the curls. You can select some conditioners from vegetable oils, shea butter, jojoba oil, olive oil, or other ingredients that good for moisturizing. In the market, there are many conditioner products, which contain some humectants including vegetable glycerol, panthenol, and sorbitol. You are highly recommended using these products for hair conditioning. Nevertheless, you should stick with the most suitable conditioner for a long time, thereby having the best result. It takes you a lot of time to making trials and errors but you should stay patient and select the best product for your own texture.
That is what I would like to tell you about moisturizing your curly hair with conditioner products. According to what we know, there are many people cannot find out their own conditioner in the market, which makes them impatient and disappointed. Maybe, they do not match some chemical ingredients contained in those conditioners. Aiming to deal with these situations, I offer you some recipes to moisture your wavy hair with natural remedies. You can try the following masks as a type of conditioner.
Method 1: Use apple cider vinegar
Apple cider vinegar has always been an indispensable ingredient for hair care in general, and for curly hair, in particular. If you are having some troubles with your naturally curly hair, apple cider vinegar is a good solution that you can apply. Thanks to its own acidic nature, apple cider vinegar contributes to maintaining the required pH level. Moreover, it can help to prevent your hair from frizzing as well as define your natural curls. Not only that, apple cider vinegar also gives you a healthy hair, in general. It is worth to trying this hair conditioner on your wavy hair to maintain its health and beauty.
Directions:
Firstly, combine equal amount of water and apple cider vinegar in a small bowl.

After washing your hair with shampoo, apply the mixture as a conditioner.

Now, maintain for 5 minutes.

After that, rinse off your hair with cool water.

Repeat this process for 1 to 2 times every month.
Read more: Top 18 Beauty Benefits Of Apple Cider Vinegar For Skin & Hair
Method 2: Use eggs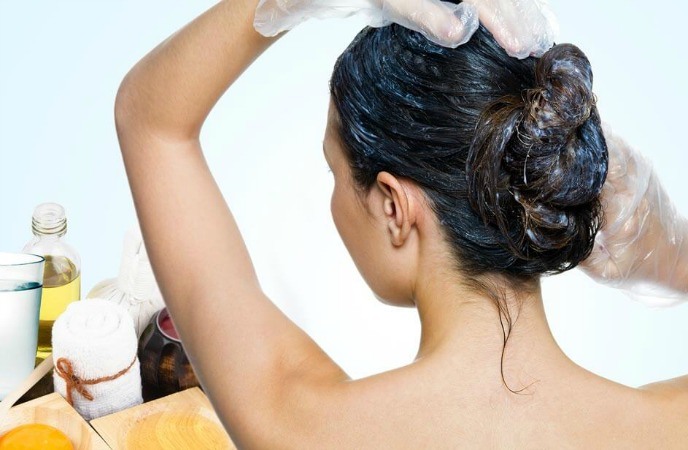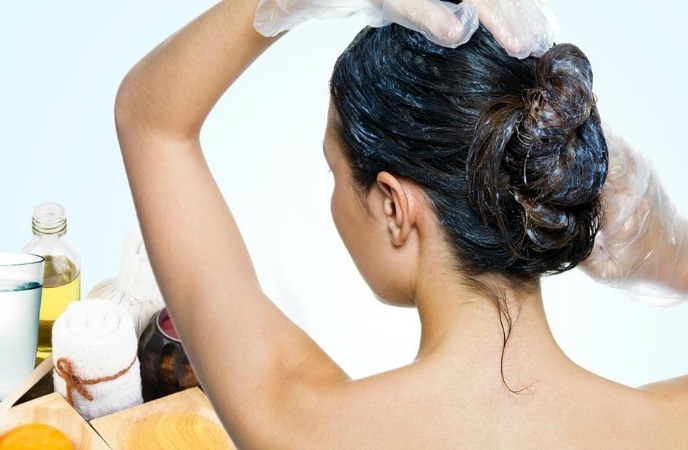 In addition to apple cider vinegar, eggs are common kitchen staples, which are beneficial for the curly hair. Many types of research have proved that eggs contain a high concentration of protein and fat content. As a result, they have the ability of deep moisturizing as well as restoring the hair's health. Here are two ways to combine eggs with other ingredients to make a hair mask for moisturizing.
Ingredients:
Egg: 1

Olive oil: 2 teaspoons

Mayonnaise: 1 tablespoon
Directions:
At first, whisk the egg in a bowl.

Then, add olive oil and mayonnaise into the bowl to make a paste.

After that, apply the mixture on your hair in 30 minutes.

Finally, rinse off with cold water.
Or you can also follow the method with eggs below:
Ingredients:
Egg: 1

Olive oil: 2 tablespoons

Pureed cucumber: 1/4 cup
Direction:
At first, whisk the egg in a bowl.

Then, mix olive oil and pureed cucumber in the bowl.

Next, apply the mixture on your hair and wrap it in a shower cap.

After that, maintain for 30 minutes before rinsing off with water.

Do this on a monthly basis.
Learn more: Top 15 DIY Natural Hair Masks For Oily Hair At Home
Method 3: Honey, coconut oil or olive oil
Applying honey and coconut oil or olive oil can help you moisturize your curly hair effectively.
Whenever mentioning to hair care, especially to moisturizing the hair, we cannot ignore the great function of honey and natural oils. They are the indispensable ingredients for hair care, in general. Particularly, regarding the curly hair, honey and natural oils including coconut oil and olive oil are essential for moisturizing.
Ingredients:
Honey

Coconut oil or olive oil
Direction:
Firstly, combine the same amount of honey and one out of two oils in a bowl.

Then, apply the mixture on your hair and scalp. Gently massage.

Now, wrap your hair in a shower cap.

After that, wait for 30 minutes.

Finally, rinse off with mild shampoo.

Do this on a weekly basis.
Above are some suggested recipes for you to moisturize your curly hair naturally. Although there are many other natural remedies, we highly recommend you trying these methods on your curly hair to have a healthy texture. Once again, I believe that the article "Top 15 curly hair tips to help you love your texture" is very helpful for you.
Learn more: Top 13 Natural Beauty Benefits Of Papaya For Skin And Hair
8. Curly Hair Tips – Do Not Shampoo Too Regularly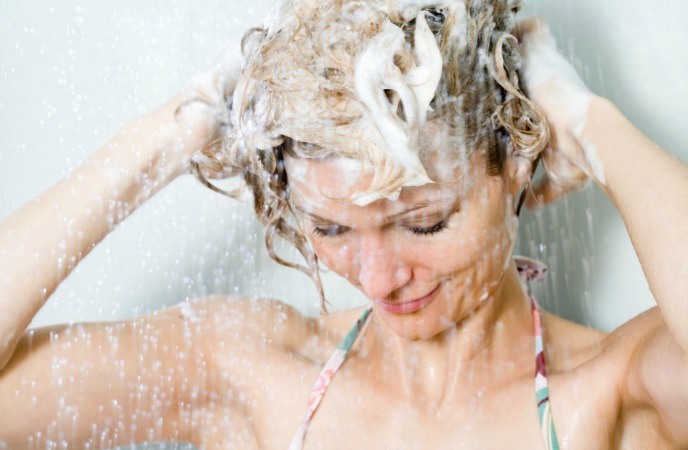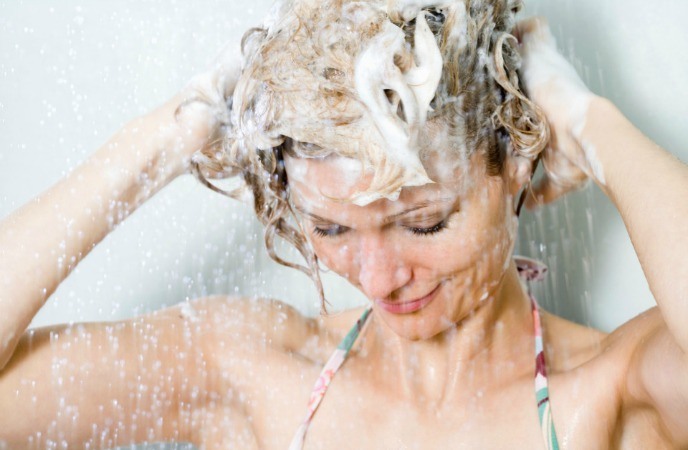 Many people have a favorite of shampooing their hair. Instead of shampooing a few per week, they do it every day or even more than that. Actually, shampoos can dry out your hair, especially your curly hair, which should be limited. Furthermore, the low foam product is the best option for you in this situation. They will not strip your hair like the normal product, thus, they, in turn, contribute to maintaining moisture and soften your wavy hair.
Directions:
Firstly, let your hair wet

Next, put a little shampoo into palm, following by adding water

After that, cover your hair with shampoo and gently massage the scalp

Finally, wash your hair again with cold water
If you want to know more useful curly hair tips to help you love your texture, you should continue reading the next part of this article!
9. Curly Hair Tips – Use Sulfate Free Shampoos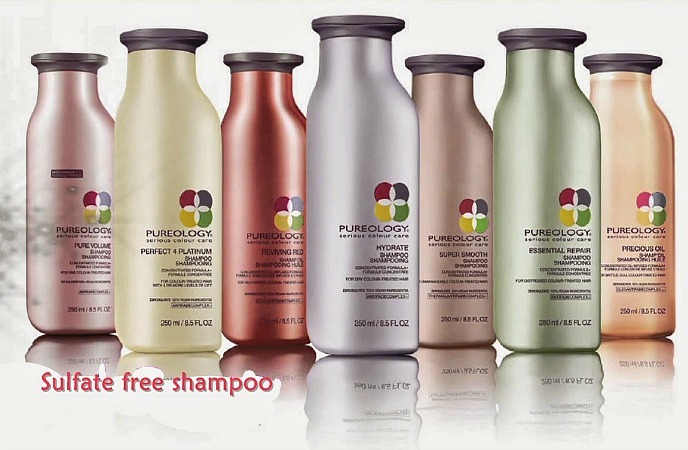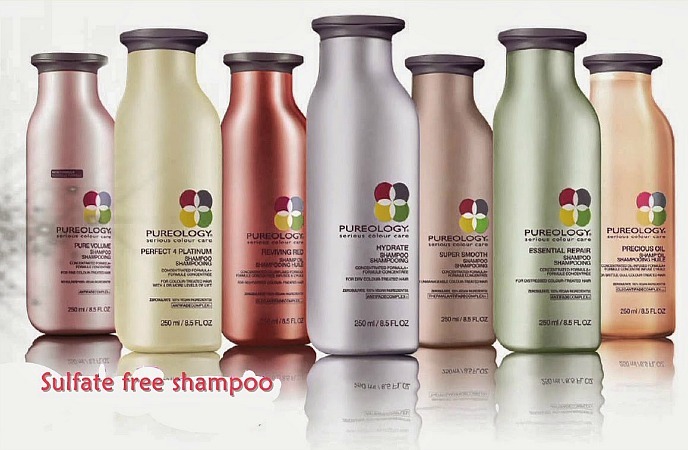 One of the 15 curly hair tips to help you love your texture is using sulfate free shampoo for your curls. In fact, not many women pay much attention to the detailed ingredient of shampoo that they use, which is a pity because it is very important to decide which solution is better for your curls. As a result, I highly recommend you carefully reading the ingredients of a cleanser product. You should stop using sulfate shampoos if your curly hair is becoming dry, rough, and frizzy. The reason is that sulfate can lead to the dryness and damage for our hair, especially for those other girls who have the weak curly hair.
Fortunately, it is lucky for those girls who do not need shampoos. Instead, they just use only conditioners. However, you should not be worried if you do not have such a luck. Try to find and use a cleanser without sulfate! You will protect your curls effectively.
10. Curly Hair Tips – Choose Layered Cut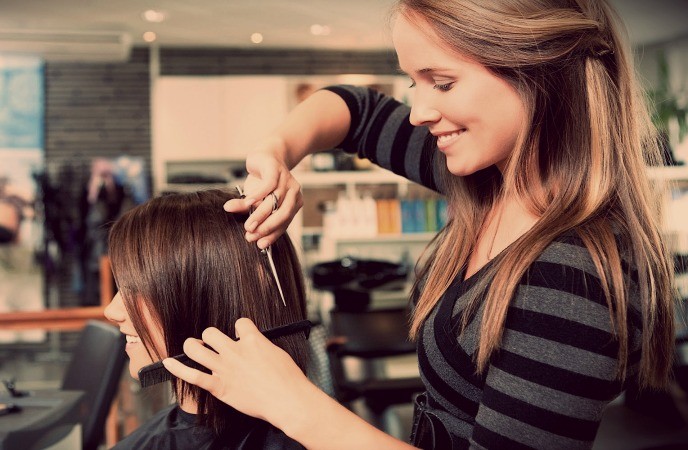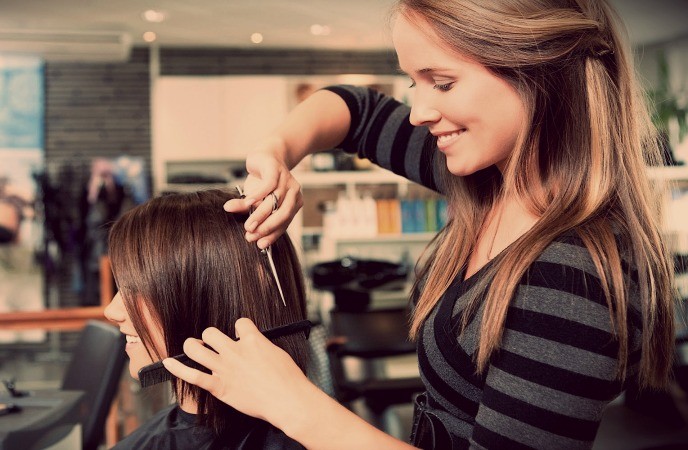 This is a styling advice for you, girls. If you own a long hair, you are supposed not to skip this styling tip. Besides carrying out tips related to hair care methods, you can also follow the styling tip for the same purpose of loving your texture. The layered cut style is more suitable for those girls who have a long hair than those who have a short one. This coiffure can help to keep your hair away from the dreaded triangle shape and give a less bottom heavy look to it. However, you also need to consider the length of your hair before layered cutting. It will look beautiful if the shortest is at your shin. Take it as a reference and apply in your own situation.
11. Curly Hair Tips – Do Not Play With Your Curls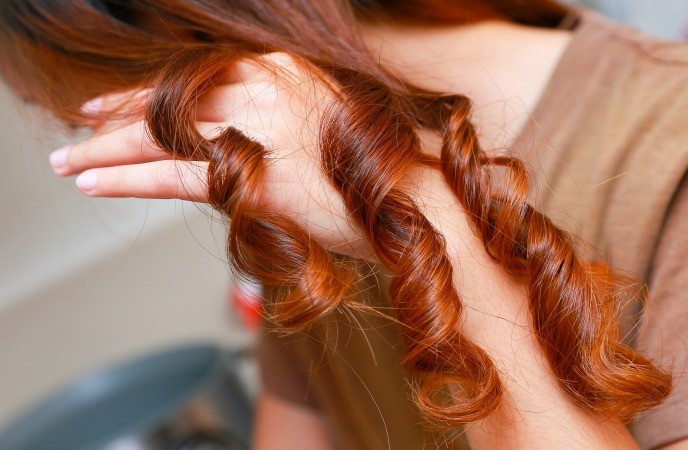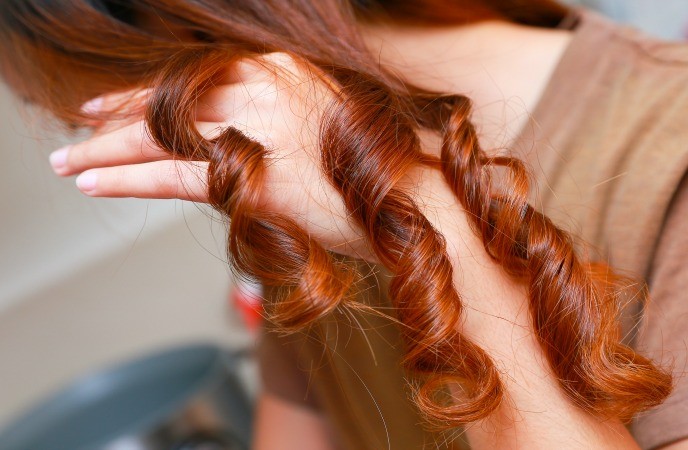 Normally, those who have a wavy hair often like playing with it. This is a regular habit that most of us have, actually. Nevertheless, it is definitely not good for your wavy hair at all. As can be seen from the reality, playing with your curls can make it frizzier, which in turn has bad effects on your hair in general. Despite this small tip, you are highly advised to follow it because it will help to reduce the risk of frizzy hair.
12. Curly Hair Tips – Switch Your Hair Care Products
Another tip to take care your wavy hair is switching your hair care products according to seasons. As you know, each season has its own weather conditions that, in turn, have different effects on your curls, thereby needing to care about it. In other words, your hair and scalp have changed depending on the season, as a result, your hair care products too. Switching them is necessary to adapt to the situation. For example, in the winter, you need something to deep moisturize your hair. While in the summer, cleaning your hair is also important, along with reducing the damage resulting from sun ray exposure.
In conclusion, you are highly recommended considering which products used in each season to protect your hair from seasonal externalities. This is not only for curly hair but also for hair care, in general. Once again, I highly encourage you to follow these curly hair tips to help you love your texture.
13. Curly Hair Tips – Enhance Your Curly Hair Without Heat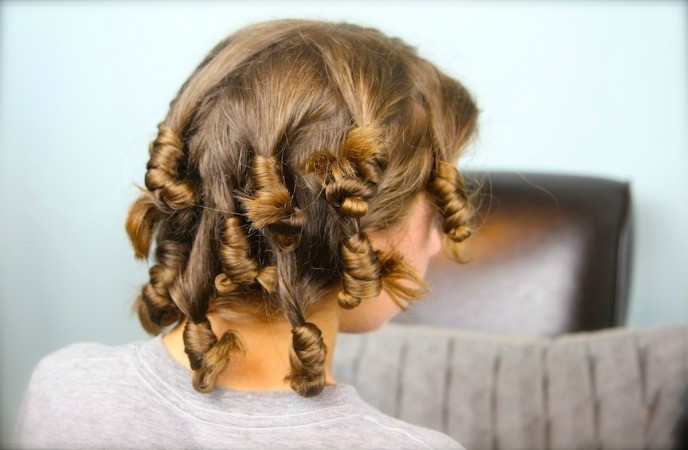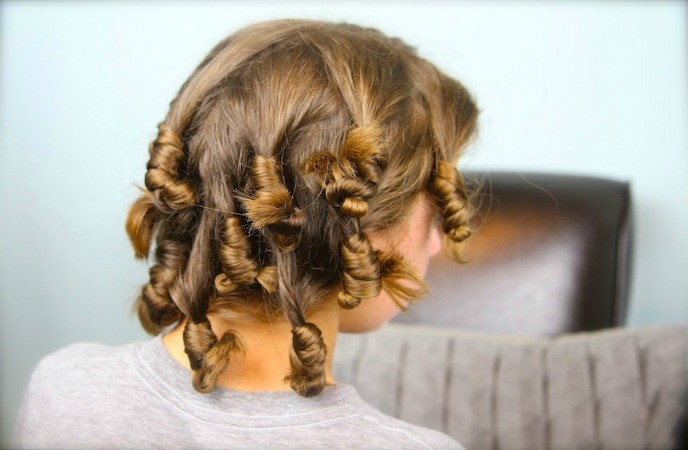 This is another easy tip among the 15 curly hair tips to help you love your texture that I suggest you to follow. Not surprisingly, many women have this positive habit instead of playing with their hair as mentioned before. Let us remind you of this good habit.
Directions:
Firstly, separate your hair into a few parts; it should be 2 or 4.

Then, use your finger to twist them inward or outward, according to your hair.

Now, twist while air drying your hair.

Finally, apply some hair care products.
Even though it is an easy tip, you should do this regularly to keep your wavy hair texture as beautiful as initially.
Read more: Top 12 Things Women With Wonderful Hair Do Daily
14. Curly Hair Tips – Use Diffuser Attachment And Curling Iron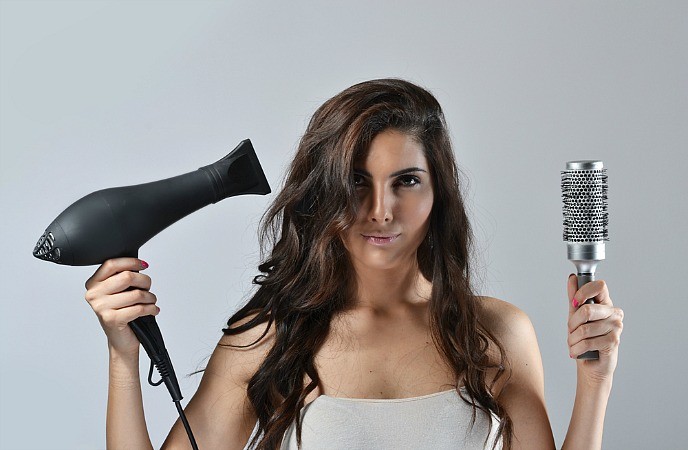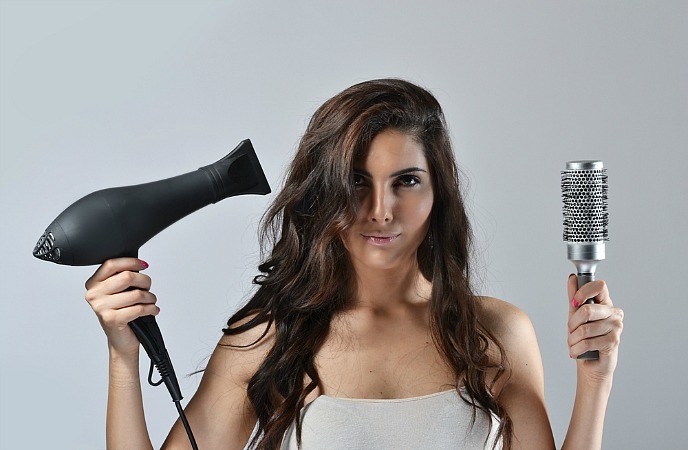 In spite of the fact that heat styling is not beneficial for the hair's health, most of us cannot stop making use of this method. In many cases, if you must choose to make your coiffure with the heat, you should not ignore a diffuser attachment and a curling iron because they are very helpful. As you can see, diffuser attachment has the capacity of distributing the heat, thereby drying your hair more evenly and faster. As a result, it can reduce the effect of the heat on your waves.
Besides utilizing a diffuser attachment, you are supposed to style your hair with a curling iron. After your wet hair is totally dried, you should use this tool to define curls. It is a helpful tool, which supports you to have a beautiful wavy hair. Don't forget to put these curly hair tips to help you love your texture in your own hair care handbook!
15. Try The Following Bun Trick Before Going To Bed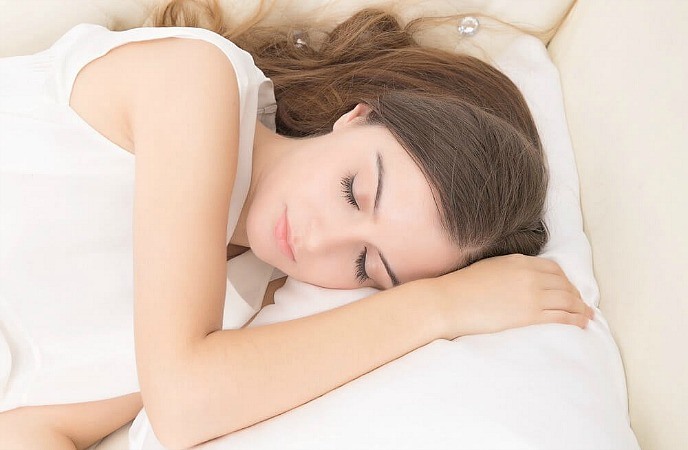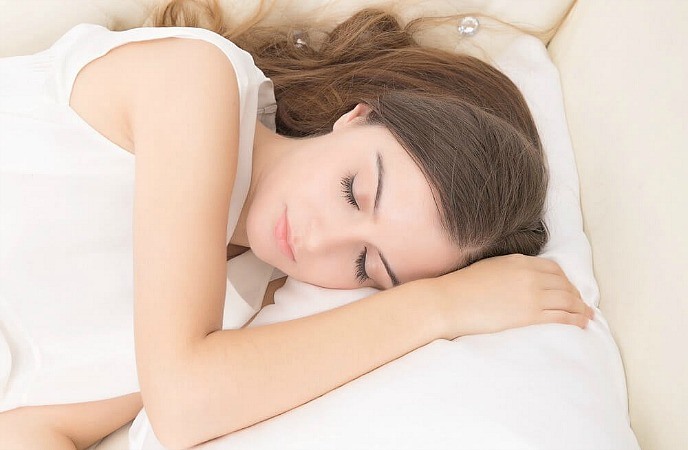 As mentioned from the beginning, you are recommended wrapping your hair in a silk cap during your sleep. This is another never failed curly hair tip to help you love your texture before going to bed. We call it the sleeping tip. If you want your curly hair to look fresh after waking up, the following process is not a bad tip for you.
Directions:
Firstly, gather your hair while flipping your head.

Then, twist and coil your hair at the top of the head into a bun.

Note: do not twist too tight.

After that, wrap the ends not too tight.

Now, place some clips around the bun.

After waking up, remove the clips and add some hair care products as needed.
Here are 15 curly hair tips to help you love your texture. I believe that they are useful enough to make your wavy hair more beautiful. If you want to investigate more about other hair-related problems, you are welcomed to our main Hair Care page. Besides, any ideas and comments are highly appreciated. You are suggested to leave them on this topic "Top 15 curly hair tips to help you love your texture" If you have information and stories about beauty care, you can share with us.
Reference:
http://www.ncbi.nlm.nih.gov/pmc/articles/PMC4387693/
https://www.gov.uk/government/uploads/system/uploads/attachment_data/file/384208/HAIR___BEAUTY_-_Hair_Professional_standard_-_FINAL_081214.pdf