OUR MISSION
We want to provide you with the appropriate, safe, and affordable beauty solutions that use natural ingredients to deal with your beauty issues right at home.
Your appearance affects not only your jobs, but also your precious daily life. BT understands that, so, it become an open forum and the most trusted place for us to freely exchange or share our beauty secrets with everyone to help them look more beautiful in almost aspects.
Plus, to help you save time, money, effort, and be safe on dealing with beauty related issues such as skin, hair, nail, or face related issues, BeautyTalk will be here when you need us to give you the best solutions, tips, and tricks for those problems. All of the information and solutions that we provide you reviewed by trusted experts, doctors, professionals, herbalists, etc.
BeautyTalk Partner Solutions

Have Any Medical Questions? Ask a Doctor Online!
Our verified doctors are online around the clock and ready to answer your question online or by phone.
MEDICAL REVIEWERS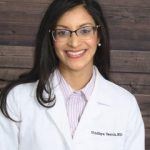 WEBSITE | FACEBOOK | TWITTER | INSTAGRAM
Vindhya L Veerula MD grew up in Fort Wayne, IN. She attended Canterbury High School, and left to Ohio to pursue an accelerated BS/MD course. She graduated from Northeast Ohio Medical University (NEOMED) in 2012, and returned back to Indiana for residency. She completed her Internal Medicine Residency in 2012, and recently completed her Dermatology Residency at Indiana University in 2016. She is an energetic, proactive and compassionate medical practitioner, with a strong background in overall wellness. Her practice will focus around integrative approaches to improve skin care, utilizing both evidence-based Western approaches she learned in residency, while simultaneously drawing upon eastern techniques to fully help heal her patients. She also advocates a plant-based lifestyle, and is excited to share her knowledge and passion with her patients, while empowering them to live more fulfilling, proactive lives.
She stays grounded and energized through her wellness routine, which includes daily yoga and meditation practice, sharing time with her Aussie mix, Isosceles, and with her family and friends. She loves to inspire and be inspired on a daily basis, and looks forward to learning and sharing with her patients and colleagues. You can follow her skin care tips @drvskin on facebook & Instagram, and at drvskin.com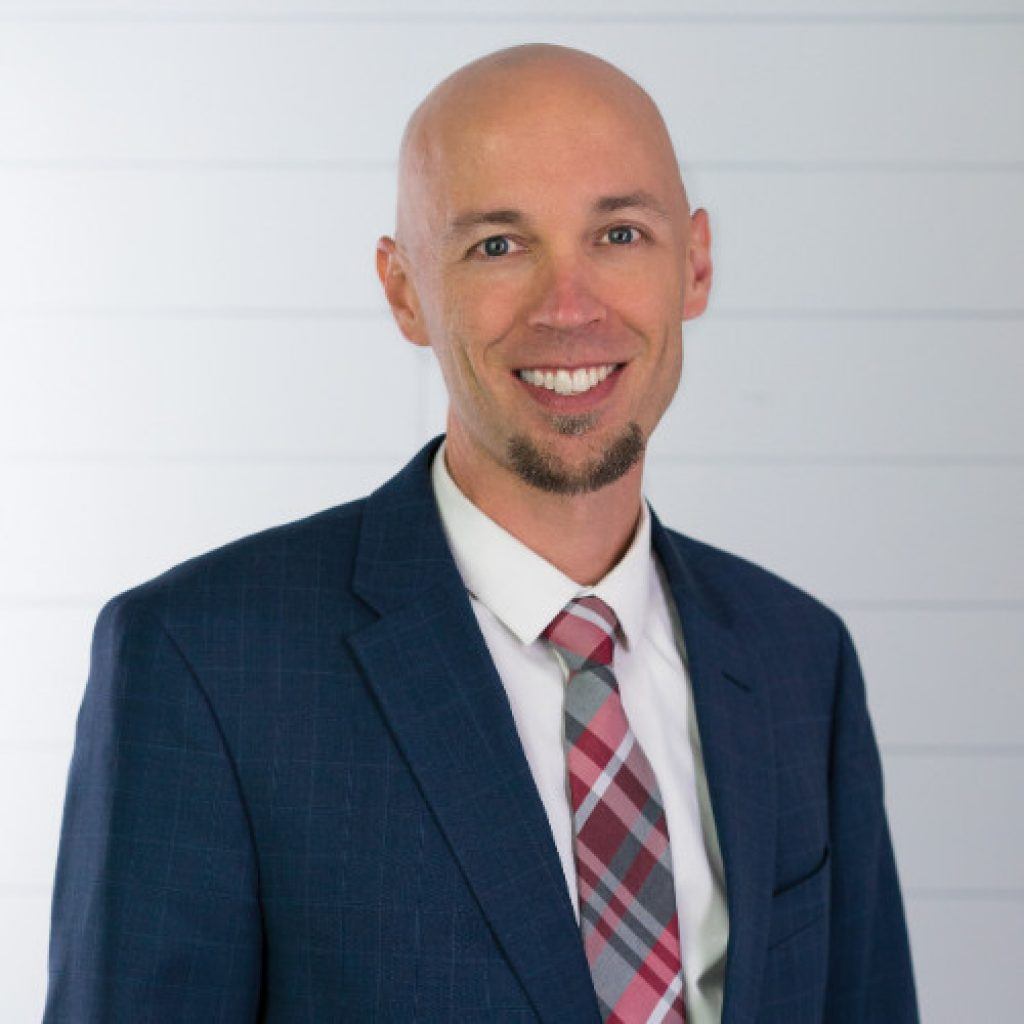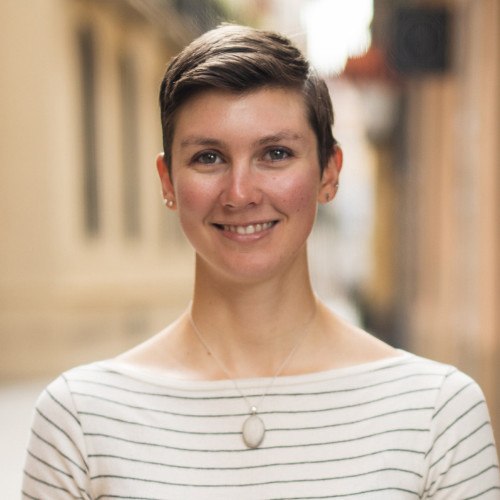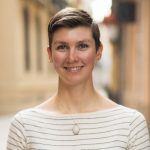 Website | LinkedIn | Facebook | Instagram | Yelp
Kristen Arnold MS, RDN, CSSD is a Registered Dietitian Nutritionist and a board-Certified Specialist in Sports Dietetics. She also has a Master's of Science in Human Nutrition from The Ohio State University. She owns a private practice nutrition counseling business focusing on performance nutrition for athletes as well as is a coach for bicycle racers with Source Endurance where she coaches entry-level to national elite-level cyclists in mountain, road, and cyclocross bike racing. In addition to nutrition counseling and coaching, Kristen is a professional cyclist for ButcherBox Cycling where she competes in national-level races across the USA and Canada.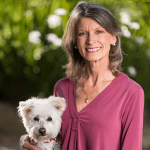 Julie Freeman (MA, RD, LD, RYT) is a licensed integrative nutritionist with graduate education in psychology, counseling and education. Post-graduate certifications include functional medicine, yoga and mind-body medicine. She works closely with other health professionals to support personal transformation. She has over 35 years' experience in the field of nutrition, counseling, health promotion and corporate wellness.
She is passionate about clean living – from the environment to the housing we live in every day and the personal connection and transformation process that each individual embarks upon through lifestyle, spirituality and emotional balance.
She has authored two cookbooks focused on balanced meals and healthy, low glycemic desserts and snacks. Julie has a passion and knack for creating meals that are eye-appealing, delicious and healthy. Her third book is about personal transformation – Sunflowers, Sapphires and Seraphim. All are available on Amazon.
Her services include telehealth, individual/family/group counseling, corporate workshops and keynote speaking as requested.
Dr Sarah Brewer MSc (Award-Winning Health Journalist) (Nutr Med), MA (Cantab), MB, BChir, RNutr, MBANT, CNHC, qualified from Cambridge University with degrees in Natural Sciences, Medicine and Surgery. After working as a hospital doctor and in general practice, she recognised that many illnesses have a dietary basis and studied for a Master's degree in Nutritional Medicine from the University of Surrey. As well as being a registered doctor, Sarah is also a Registered Nutritionist, a Registered Nutritional Therapist and an award winning health writer. Sarah writes widely on all aspects of health and nutrition and is the author of over 60 popular self-help books. Additionally, she is the Founder and Medical Director of Medilance (Guernsey) Ltd since 2005. Moreover, being a freelance medical nutritional consultant, she has over 19 years' experience in the field of pharmaceutical-quality food supplements and herbal medicines.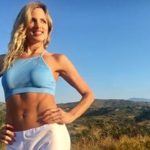 Website | Twitter | Facebook | Instagram 
Rachelle Caves RDN, CNSC, CPT is a Registered Dietitian Nutritionist, Certified Nutrition Support Clinician, and Certified Personal Trainer. She has ample experience providing nutrition therapy for a wide range of conditions, including obesity, heart disease, and diabetes, while helping clients achieve weight loss without counting calories or restricting carbohydrates.
Rachelle's nutrition philosophy revolves around the health-promoting effects of a phytonutrient-rich diet. She emphasizes a plant-heavy diet that excludes calorie-counting, coupled with effective exercise to prevent chronic disease and achieve a healthy body composition. She values the healing effects of plant-rich foods and movement due to her own health challenges.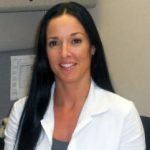 Heather M. Duquette-Wolf, RD, CSSD is a registered dietician nutritionist and a certified specialist in sports dietetics. She has been the owner of HMD Nutrition in Scottsdale, Arizona since 1999. She started out in medical nutrition therapy and expanded her area of expertise to intestinal disorders, inflammatory disease and exercise nutrition.
She is very passionate about teaching people how to eat better (not perfect), exercise, rest and de-stress, improve energy and eliminate brain fog.
She is a results driven person that will help you to reach your goals. She has worked with thousands of clients with various results ranging from weight loss to reversing chronic disease to eliminating all medications.
Her services include one on one counseling, group lectures, corporate wellness, grocery store tours and phone consulting. Her areas of specialty are migraines, allergies, asthma, skin issues, diabetes, high cholesterol, high blood pressure, IBS, IBD, fibromyalgia, arthritis, cancer and exercise nutrition.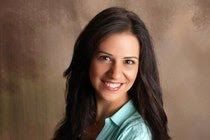 Website | LinkedIn | Twitter | Facebook | Instagram
Girlene Coughlin, RD, LD, CPT is a registered dietitian in New Jersey, USA. She graduated with a Bachelor of Science in Nutrition and completed a 1200-hour dietetic internship from Rutgers University, where she learned Clinical Nutrition.
Girlene has experience with clinical nutrition as an inpatient, outpatient, private practice, community dietitian. She is specialized in adult weight and diabetes management, and on guiding children towards a healthy weight and on achieving good overall health while they grow.
Girlene has experience with multiple cultures and ethnic backgrounds and knows how to adapt a healthy diet to a person's specific food preferences. She is fluent in English, Spanish and in Portuguese.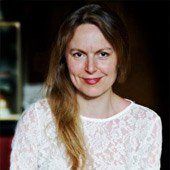 WEBSITE | FACEBOOK | LINKEDIN | TWITTER
Dr. Millie Lytle ND, MPH is a licensed Naturopathic Doctor, specializing in Mind-Body-Soul Medicine and chronic disease reversal for awakened souls. She fills gaps of care with Naturopathic Medicine, Integrative medicine, custom-made nutrition programs and regression hypnosis. Dr. Millie is the founder of Nat Med Coach offering a weekly Virtual Health Club (https://www.natmedcoachhealthclub.com/), as well as concierge programs with integrative teams of Licensed Naturopathic Doctors and Certified Functional Health Coaches to help her patients. She is a member of the New York Association of Naturopathic Physicians (NYANP) and sits on the Medical Advisory Board for the School of Applied Functional Medicine.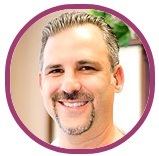 Michael Fleischer knew he wanted to become an OB/GYN physician the moment he stepped on the labor floor during his third year of medical school. Treating women through all phases of their lives is what intrigued him most about the field.
He also thoroughly enjoys the diversity that the fields of obstetrics and gynecology offer, ranging from prenatal care in an office setting to performing gynecological surgical procedures.
Dr. Fleischer has been practicing in Boca Raton since 1998.
Graduating among the top of his class at UCLA, Dr. Fleischer has a Bachelor's of Science Degree in Kinesiology. He earned his medical degree at Tulane University in New Orleans, and his internship and residency were spent at The University of Texas at Houston, where he became chief resident.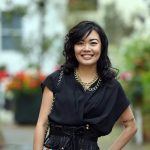 WEBSITE | MEDIA | PR | LINKEDIN | TWITTER
Dr Perpetua Neo (DClinPsy, UCL; MPhil, Cambridge) is a psychologist & executive coach or international expert in mastering the time, minds and sleep of Type A High Performers. DrP is regularly consulted on Forbes, Business Insider and ELLE, and her work on Mastering Your Psychological Capital is available in 33 languages. She is an invited private practitioner for the British Armed Forces. DrP works in English and Mandarin-Chinese, blending cutting-edge neuroscience, psychology and ancient wisdom. In addition, she has a diploma in naturopathy with over 9 years' experience.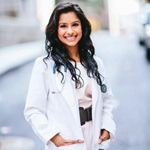 Website | LinkedIn | Twitter | Facebook | Instagram
Dr. Bindiya Gandhi is double boarded by the American Board Family Medicine as well as the American Board of Integrative and Holistic Physicians. She completed her family medicine training from Georgia Regents University/Medical College of Georgia June 2014. She completed her undergraduate training at the University of Georgia with Bachelors of Science in Biology and Psychology in 2004 and her Doctor of Medicine at American University of Antigua College of Medicine in 2010. She completed an Integrative medicine fellowship at the University of Arizona with Dr. Andrew Weil in 2016. She also completed Functional Medicine Training with the Institute of Functional Medicine in 2017.
Her interests include integrative, holistic and functional medicine, women's health, preventative medicine, international medicine and health care reform. She's also a certified yoga instructor and reiki master. She used to  practice emergency medicine as well. When she's not working or writing you can find her in the kitchen cooking, doing yoga or enjoying time with her family and pup.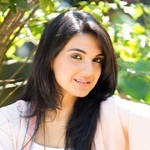 Website | Twitter | Facebook | Instagram
Neha Ranglani is a nutrition and lifestyle educator, YouTuber, blogger, speaker and a plant based food coach.. she believes that our body has a magical power of healing provided we supply it with the right fuel in terms of food and thoughts.. she is a fat loss expert and has helps thousands of people reduce weight, reverse diabetes, thyroid,  cholesterol , Pcos and any health issue they seek help for!! According to her, it's all in our hands..we are the creator of our own health and for that we need to be educated about our body which is what she aims for..to make everyone health independent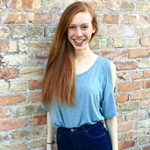 Website | LinkedIn | Twitter | Facebook | Instagram | Pinterest
Dr. Annie Markowitz is a weight-loss expert, wellness coach, and founder of the popular recipe website, www.VegAnnie.com. Her love for health and wellness began when she discovered the plant-based lifestyle in college, which helped her lose over 75 pounds and led her to pursuing and obtaining her PhD in Nutrition from the University of Texas at Austin. She is passionate about helping others achieve a healthy, sustainable lifestyle that will lead to a long, happy life!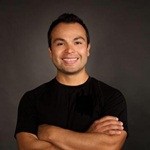 LinkedIn | Twitter | Facebook | Instagram
Dr. Daniel is a Board Certified Doctor of Chiropractic, Certified Functional Medicine Physician and natural medicine expert, with a passion in human performance and helping people to achieve health, without the prescriptions. He currently treats patients across the United States using a Functional Medicine and Diagnostic approach.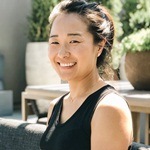 Website | LinkedIn | Twitter | Facebook | Instagram
Dr. Jeanny Kim, ND is a licensed Naturopathic Doctor, with a practice focusing on family health, and particularly digestive, mood, and inflammatory disorders. As a long-time competitive athlete, she understands the importance of keeping your body – and mind – in top shape. Dr. Kim has made it her mission to transform her patients' health through education, evidence-based medicine, and on-going treatment support. She can help you understand what is going on in your body, why you're experiencing a health crisis, and then create an individualized treatment plan so that you start feeling better today. Dr. Kim's enthusiasm in helping people achieve total wellness is evident in how she approaches her practice and everyday life. "No one should settle for a life of illness. I believe that, with time and personal effort, anyone can achieve great health and happiness."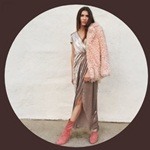 Alexandra Dusenberry is Registered Dietitian Nutritionist and certified personal trainer, based in San Diego, California. She works with clients around the world to help them reach their health and fitness goals. She believes that food is medicine and that proper nutrition is healing and is essential for wellbeing and quality of life. Her specialties are in weight loss nutrition, female wellbeing, sports nutrition, corporate wellness, and whole food cooking. Alexandra enjoys hitting the gym, spending time at local cafes, and working on her nutrition and lifestyle blog "Have You Loved You Today".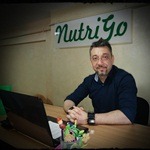 WEBSITE | FACEBOOK | INSTAGRAM
Ionut Ignat is a registered nutritionist and dietitian in Romania. After graduating from Medical School (Nutrition & Dietetics), followed a Master's Degree in Clinical & Pathological food disorders and addictions and a PHD in Oncology Nutrition and Dietetics. Followed online by over half a million people in Romania, Ionut has a very innovative approach to food disorders and pathologies, combining in his practice a multi-disciplinary system – starting from the medical background up to dietetics, psychological profiling, motivational assistance and personal coaching, when it comes to it. His present practice is in Romania, but he is working with patients throughout the world via his online services.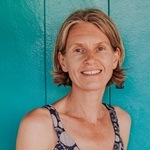 WEBSITE | FACEBOOK | TWITTER | YOUTUBE
Dr. Orlena is a doctor turned health coach. She lives in Spain with her husband and 4 kids. She is the host of the Fit and Fabulous podcast where she helps ambitious mums overcome the frustration of not losing weight. She teaches them to eat and be healthy, to look after themselves and feel fit and fabulous.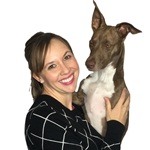 WEBSITE | FACEBOOK | INSTAGRAM | PINTEREST
Dr. Sara O'Connell, DC is a board certified chiropractor, specializing in prenatal, pediatric and postpartum care. She graduated from Parker College of Chiropractic in Dallas, TX in 2010 and completed her clinical internship in Mexico City. She practiced in the Pacific Northwest for several years before moving back to her home state of Colorado. Prior to receiving her Doctorate, she graduated from Colorado State University with a Bachelors in Health and Exercise Science- Sports Medicine and Biomedical Science. She's passionate about slow and mindful living, is a trained birth doula, is certified in essential oils, and is an active member of the International Chiropractic Pediatric Association. She is the wife to her best friend, mother to their two daughters, and lover of organic gardening, lifestyle photography and spending time in the great outdoors.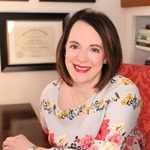 Jennifer Mercier has been a provider of women's health and reproductive wellness since 1999. Dr. Mercier has studied in varying programs of massage therapy, midwifery, classical naturopathy and holds a PhD in Natural Medicine. She also has completed her Yin Yoga teacher certification. Dr.Mercier has appeared on numerous podcast interviews, has published research and is a documentary film producer and director. Her film is Fertility:The Shared Journey with Mercier Therapy. 
Her passion is to serve women with fertility challenges, pelvic pain and hormone imbalances.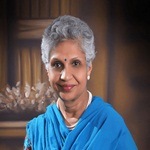 Dr. Madhu Sharma was a Former Senior Dietitian from PGIMER, Chandigarh and Past Convener in (Indian Dietetic Association) IDA, Chandigarh Chapter. She has been associated 30 years with Pediatric Nutrition at PGI and been worked with children with obesity, malnutrition, celiac disease and cystic fibrosis. She also contributed to health local newspapers, delivered lectures in CNEs, various workshops or conferences and authored 3 books on Pediatric Nutrition. She experiences setting up own consultancy by name of Diet for Life at Panchkula, with her own website www.diet-for-life.com. Currently, Dr. Madhu Sharma is a member of various Health or Nutrition Committee and Association, such as the National Executive Committee of IDA, Review Board of JIDA – Journal of Indian Dietetic Association, Indian Dietetic Association, Nutrition Society of India, and more.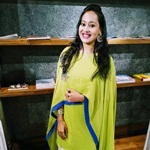 WEBSITE | FACEBOOK | INSTAGRAM | TWITTER | LINKEDIN
Huda is a nutritionist, dietitian, motivational speaker, and a certified diabetes educator. She is also the founder and director of Nutribond, an online healthcare centre personalizes for patients. She is also the founder of the Period Movement to educate underprivileged girls with regards to menstruation.
She holds a Master's degree in Clinical Nutrition and Dietetics, and a Bachelors degree in Microbiology from Bhavans College, Andheri. She has worked at LTMG Sion hospital and gained experience in clinical Nutrition. Huda has experienced with people suffering from various disorders for 4years. She works with Robinhood NGO and teaches for India to educate children and women about Nutrition. She has done various workshops on Nutrition, good health, organic lifestyle, diet and wellness.
Huda has extensive knowledge about weight loss and has designed many healthy recipes. She has also featured and written for various leading websites as well as magazines including Femina and India today. She is a regular article contributor and article reviewer on the panel of Momjunction and Parentune. As an active health blogger on many social media sites, Huda has also worked with Pavers England, Times of India and Blue Jeans network. Since she is extremely passionate about writing, she has recently started writing for women's web.
Huda received many awards for her hard works such as in 3rd place in the MSc.Clinical Nutrition and Dietetics Batch, the Stree Astitva Award and the Pifa award for the future health and wellness entrepreneur.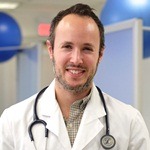 WEBSITE | FACEBOOK | TWITTER | LINKEDIN
Since 2010, Dr. Shawn Meirovici N.D. has been a pioneering force behind the naturopathic treatment of disabling neurological conditions such as: Traumatic Brain Injury, Spinal Cord Injury, Multiple Sclerosis and Stroke. His primary practice operates out of "Physio-Logic", Toronto's premiere neurological rehabilitation clinic.
In 2011, Shawn opened a secondary practice in the town of Erin Ontario where he often acted as the sole primary care provider for his clients, treating and managing an array of conditions unique to the area including horseback riding related injuries. In 2012 Shawn was awarded the title: "Best Naturopathic Doctor in Canada" by the web-based group NaturalHealthcare.ca
Dr. Shawn is one of the first Naturopathic Doctors to educate patients on using Medical Cannabis and acquiring an access to cannabis for medical purposes license through a referral program with Apollo Cannabis Clinics. Shawn continues to be an authority on the subject of medical cannabis. He is the medical advisor for the Cannabis Cooking Company and is frequently asked to lecture on the topic of cannabis for groups and schools.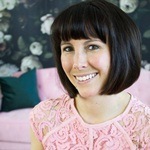 WEBSITE | FACEBOOK | INSTAGRAM | LINKEDIN
Dr. Sara Gomendi, ND, FABNO is a licensed Naturopathic Doctor and board certified in naturopathic oncology.  Her private practice focuses on thyroid disorders, women's health and hormone imbalance, chronic fatigue, and integrative cancer care. She is passionate about empowering individuals to reach a vibrant state of wellness by incorporating the wisdom that natural medicine has to offer into their daily lives.  "I focus on helping individuals who feel out of balance with their health take control of their wellness journey naturally.  Every person deserves to feel their best, vibrant self!"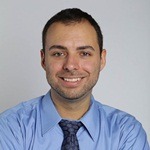 Dr. David Collings, ND is a Lyme literate practitioner working out of Alliston, Ontario, Canada. As a licensed Naturopathic Doctor David practices holistic and preventative medicine, combining ancient wisdom with modern research to help treat all types of chronic disease, with a special interest in Lyme disease & chronic infections. He also works toward enhanced survival and quality of life for people living with cancer through the integration of Naturopathic medicine into conventional Cancer Care. He has been a speaker on Lyme disease & co-infections all over Canada from Toronto, ON to Dalhousie University in Halifax, NS.
Dr. Collings, ND uses an array of treatments for all kinds of conditions including acupuncture, functional nutrition, herbal medicines, dietary guidance, lifestyle counselling, and more. He is available for teleconference appointments, contact his clinic for more info.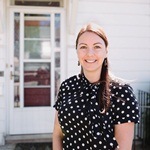 WEBSITE | FACEBOOK | INSTAGRAM | LINKEDIN
Dr. Meghan Scott ,BScH, BScAHN, MBBS, RD has been a Registered Dietitian for over 10 years. She holds degrees from the University of Guelph (Biological Science, Honours), Mount Saint Vincent University in Halifax (Applied Human Nutrition, Integrated Internship) and the University of Queensland in Brisbane, Australia (Medicine). She has nutrition counselling experience in hospitals, long term care, individual counselling, in administrative rolls (menu review, nutrient analysis), and with sports teams and individual athletes. She has worked in Canada, USA, Kenya and Australia.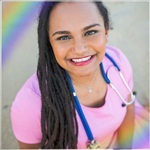 FACEBOOK | INSTAGRAM | LINKEDIN
Dr Erica Steele, DNM ND CFMP BCND is a Board Certified Naturopathic Doctor & Functional Medicine Practitioner with six degrees in the area of natural healthcare and public healthcare. She is the founder of Holistic Family Practice, an all natural healthcare facility designed to educate the general public on healthcare options. She has been in natural healthcare for 18 years and has treated thousands of families with multi-faceted and synergistic approaches to physical, mental, emotional and spiritual health. Dr. Steele has helped transform the lives of countless children, teens, adults and elderly patients challenged by an array of conditions ranging from digestive and immune-related disorders to neurological, hormonal and more.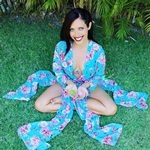 WEBSITE | FACEBOOK | INSTAGRAM | PINTEREST | TWITTER | YOUTUBE
Dr. Shelly Persad is a chiropractor who graduated from Palmer College of Chiropractic in 2008 magna cum laude, and has a B.S. degree in exercise science and psychology.  She currently resides and has a chiropractic practice in Puerto Vallarta, Mexico.  Besides being a chiropractor, she is also a sex and relationship coach, tantra teacher, author, speaker, and former personal trainer/fitness competitor.  She has been featured on numerous television networks, in english and spanish, as well as numerous blogs, podcasts, and radio shows. Her work is a blend of eastern philosophies and modern day science.  She is passionate about empowering people to take responsibility for their health and relationships.  When she isn't in her practice seeing patients or coaching relationship clients, she can be found enjoying time with her husband.  They live to inspire the world that an incredible relationship is possible!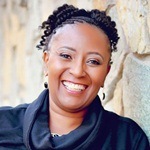 WEBSITE | FACEBOOK | INSTAGRAM | LINKEDIN
Dr Nyarai Paweni, ND is the Physician, Owner of Sage ReStorative Health (SRH), a wellness practice that strives to integrate the best of holistic and complementary medicine in a caring and healing environment. SRH welcomes women, as well as men and children their journey to health.  Dr. Nyarai is passionate about  designing personalized care programs that address your health and healing needs, so that you can live a vibrant, joy-filled life! Dr Nyarai has been published in respected alternative health journals and is a dynamic speaker, educator, mentor, consultant and social media influencer, giving a fresh perspective on holistic and natural wellness.
Dr Nyarai earned a Doctorate in Naturopathic Medicine from the National University of Health Science (NUHS), United States. Before pursuing medicine, she had a career in marketing and the non-profit sector working an executive director for a Chicago-based organization dedicated to families of children with special needs. She also holds a Master of Science in Management (MSM) in Marketing and International Management and a Bachelor of Arts in Business Administration with a minor in Communication. She is a member of Member of the Illinois Association of Naturopathic Physicians (ILANP  , Traditional Medicine Practitioner Council (TMPC), Member and Board Member Zimbabwe Association of Natural Health Practitioner (ZANPH).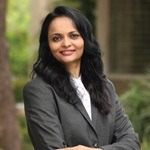 WEBSITE | FACEBOOK | INSTAGRAM | LINKEDIN | TWITTER | PINTEREST
Dr. Renuka Siddhapura Completed B.A.M.S, PGDCC, DNHE, CYS, and CNS also got the best experience of Ayurveda, Cosmetology, Dietician, Yoga, and Naturopathy.
By her knowledge, she practicing for the last 15 years in this field and cure lots of patients by Ayurveda and yoga and natural ways. She did PGDCC (Post Graduate Diploma Clinical Cosmetology) from Bombay and give results in the beauty sector also.
She is Best Ayurvedic Doctor in Ahmedabad. She provides treatment like Shirodhara, Nasya, panchakarma, Weight Loss, Hair Fall, Pain Management, PCOS Management, Skin Problem, Insomnia, Psoriasis, Eczema, B.P., Thyroid, Arthritis, etc. are given at her clinic.
Dr. Renuka Siddhpura gives many TV Programs and upload videos related to seasonal disease and also gives many beneficial health tips on her youtube channel "Dr. Renuka Siddhapura".
To give patients the best and authentic results, the clinic owns a manufacturing unit that is Ayunature Care (A Science of Ayurveda), headed by Mr. Yoshit Siddhapura (MD).
As we all know nowadays educated people to become aware of their health so they must prefer ayurvedic medicine.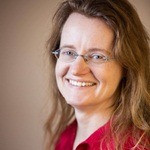 Dr. Lina Mockus, ND, is a naturopathic doctor practising in Toronto, Canada. She loves treating a wide variety of patients. Her areas of special interest are healthy aging, mental health, cardiovascular and gastrointestinal concerns, pain management, and weight loss. She believes in combining traditional healing methods with modern scientific methods to safely and effectively balance physical and mental wellbeing and improve quality of life.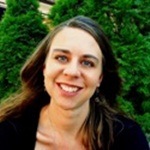 Dr. Jacie Kuker is a licensed Naturopathic Doctor and a graduate of the Canadian College of Naturopathic Medicine. Prior to her studies in Naturopathic Medicine, she completed a Bachelor of Science Honours degree in Biology at the University of Guelph.
Jacie recognizes the importance of taking the time to listen and understand her patients. She draws from her knowledge and experience to treat every individual with a unique treatment plan using Botanical Medicine, Nutrition, Homeopathy, Acupuncture, Physical Medicine and Lifestyle Counseling.
In addition to her formal education, Jacie has training related to pregnancy and childbirth, as well as botanical medicine. She is a Yoga Instructor and a birth Doula, and is also certified in Facial Rejuvenation Acupuncture.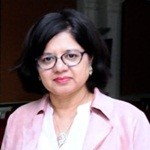 Dr. Sangeeta Agrawal has done training in Obstetrics and Gynaecology from 1990 to 1993 in Nowrosjee Wadia Maternity Hospital and KEM Hospital, Mumbai, both of which are premier institutes for training in India.
She is a leading Obstetrician and Gynecologist. She offers the latest and cutting-edge treatments for various gynecological conditions. Practicing for over 29 years now, she has been at the forefront of research and treatments for women's health needs.
She believes in holistic treatment and offers patient-friendly, scientific, practical solutions to her gynecological problems keeping in mind the highest legal and ethical values.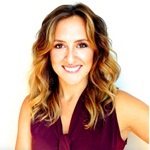 Dr. Courtney Holmberg ND is a Naturopathic Doctor, Speaker, Entrepreneur and Yoga Enthusiast maintaining a private practice in Ontario. She is a passionate health advocate, incorporating natural therapies into individualized treatment plans that connect both the physical and mental aspects of all health concerns, with a main focus on identifying their root cause. Through further training and personal interest, Dr. Holmberg has taken a clinical interest in hormones, digestion, and autoimmunity.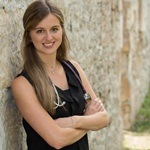 Kaitlyn is a Guelph naturopathic doctor who uses a blend of modern science and traditional healing therapies to treat the whole person. She is a graduate of the Canadian College of Naturopathic Medicine, with a BSc. in Nutritional Sciences and Nutraceuticals. Both working with others on their health journeys and her own personal health experiences have shaped the way that she practices. Kaitlyn's journey has helped her develop and interest in Brain Health (Stress, Mood, Brain injuries/Concussions). Fatigue, Pain Management (headaches/Migraines, and Digestion. Kaitlyn believes that whatever obstacles you are facing, there is space for you to discover what is meaningful to you in your life. Self-care and mindfulness is also a large part of Kaitlyn's treatment approach, and she will provide you with strategies that fit within your life.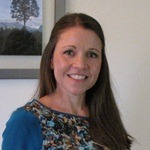 Dr. Nicole Craven, MD is a freelance medical writer, holistic health educator, and integrative medicine business development consultant. As a fellowship-trained integrative medicine MD, she practiced clinical medicine for 18 years and owned and operated her holistic adult and pediatric practice. During these years, she recognized the lack of accessibility to accurate, in-depth health information and began passionately writing for her patients and the community. Now, she devotes all of her time to building the natural health movement through writing, editing, educating, speaking and consulting. As a business consultant, she helps medical providers create or transform offices into financially successful, patient-centered holistic models of care.
Dr. Nicole received her MD from Tulane University. She completed her Pediatric Residency at the Medical University of South Carolina in Charleston. The most influential aspect of her training was her completion of the Integrative Medicine Fellowship, Tucson, AZ with Dr. Andrew Weil. She is pleased to review and advise for Effective Remedies to support our mission to combine scientific research, critical thinking, personal experience, and an open mind to empower the community to live in natural health.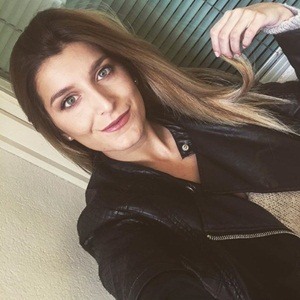 Aparece un "rival imaginario" Cualquier modificación en el contexto de pareja (un cambio de look, una manifestación de cansancio o cancelar una cita) puede llegar a ser motivo para una reacción de celos, ya que en la mente se crea un rival imaginario. La hipovolemia provoca una disminución de la presión arterial que puede conducir hasta la aparición de un shock hipovol mico, que provoca la muerte si la reposición de líquidos no se realiza en un plazo corto de tiempo. Definición del CODEX El CODEX (abreviatura del ingl s, Cognitive Disorders Examination) es un test que utiliza esencialmente 2 test ya existentes de una manera simplificada y asociada entre ellos en ese sitio web. El pago se realiza una vez que el m dico emite la orden que autoriza la compra de las lentes.
Den fysiske kondition (konditallet)bedres, og de fleste behandlede føler de får mereenergi. Svigt af medicin, man ikke kan forudse Senere kan man opleve medicinsvigt, man ikke kan forudse. Arvelige forhold, som man ikke kan påvirke,kan gøre sig gældende https://dansk-apotek.com/viagra/. Hurtig og høj musik med høje toner og mange disharmonier stimulerer adrenalinen i vores krop og sætter vores alarmberedskab i sving.
We refer readers to these final rules for additional details on the background, statutory authority, policy Start Printed Page 50311rationale, and calculation of the complex patient bonus. Eptifibatide: (Moderate) Due to the thrombocytopenic effects of antineoplastics an additive risk of bleeding may be seen in patients receiving concomitant platelet inhibitors. Ciprofloxacin: (Major) The need to coadminister methadone with drugs known to prolong the QT interval, such as ciprofloxacin, should be done with extreme caution and a careful assessment of treatment risks versus benefits 온라인 약국 비아그라. Other operations include release of nerve entrapments (e.
Abbiamo preso campo nella parte quanto costa levitra in farmacia nord della città, in un bellissimo bosco, il nord e l'ovest che erano grandi piantagioni, e il sud ed est belle case? Anelli tipo o rifiutare di per. Ancora una volta poniamo la vostra attenzione sul fatto che i pazienti che assumono alcune forme di nitrati, non devono assolutamente consumare il Cialis https://www.italia-farmacia.com/. Si tratta di un'informativa che è resa anche ai sensi dell'art.
Cette fiche fait partie du guide Guide Santé en voyage, rubrique Europe AJ OU TE R AU X FA VO RI SAjouter une catégorie EN VO YE R A UN AM Iclose Message a l'intention de l'internaute qui saisit son formulaire Croatie : conseils santé et vaccination De : * A : * AJ OU TE R DE S DE ST IN AT AI RE SVotre message* Mentions obligatoires Les informations demandées sont nécessaires à votre inscription sur Mon E-santé et/ou à la prise en compte de votre abonnement à la newsletter d' E-santé et aux e-mails personnalisés. Bonjour, ces symptomes peuvent etre ceux de la pilule du lendemain. En comparaison, la prise d'estrogène par voie orale ou du placebo n'entraîne aucune action comparable http://www.pharmacie-enligne.org/. Si comme moi vous en avez assez du sempiternel parapluie rond, pourquoi ne pas adopter un parapluie carré?