People having oily skin encounter lots of problems once it comes to makeup. Wearing makeup can seem to be daunting for them. Makeup on oily skin often fades and melts away quickly. It also oxidizes too soon and leads to many other problems, such as clogged pores. Just since you have oily skin doesn't mean you have to skip makeup. It is a matter of knowing various tips, tools, and tricks, which work for the oily complexion. Keep reading this article to discover the best tips to conquer the art of applying makeup for oily skin in summer.
Top 10 Tips & Tricks To Get The Best Makeup For Oily Skin In Summer
I. How To Prepare To Get A Good Makeup For Oily Skin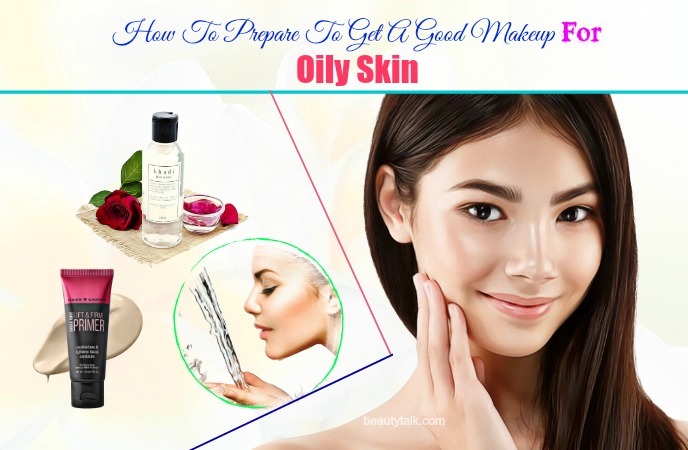 The key to gorgeous skin starts with a thorough skin preparation. You will see that you just do not need as much makeup to repair all the problems your skin faces when you understand the value of this routine. Below is what you need to know:
1. Cleanse, Tone, And Moisturize: Look for a cleanser that suits for the types of your skin. A formula having salicylic acid[1] does wonders for oily skin. It is helpful in exfoliating and cleaning your skin without leaving it dry. Then, you need to follow up with a toner. After that, use a lotion or cream to moisture your face by pressing it into the skin. It is best to use an oil-free moisturizer.
See more: Top 20 homemade natural toners for oily skin – how do they work?
BeautyTalk Partner Solutions

Ask Any Questions and Get Answers within Minutes, 24/7!
The Medical Experts are available whenever you need them. You can even approve payment only when you're completely satisfied.
2. Spritz On Rose Water: Rose water is beneficial for revealing the natural glow and keeping your skin looking supple and fresh throughout the day. Just spray some rose water over your neck and face and let it dry on its own before going in with your actual makeup. Alternatively, you can use a setting spray before starting your makeup because it aids in creating a thin layer on the skin and preventing oils from seeping via your makeup.
3. Primer Is Mandatory: A primer is a certain must to control sebum. It is useful for managing oil production and making your skin look smoother. It also helps to keep your makeup in place for a long time since it acts like glue.
II. Must-Know Makeup Tips & Tricks For Oily Skin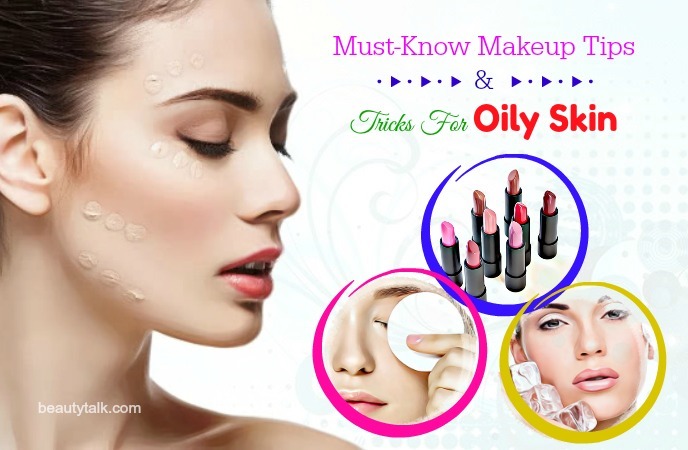 It is time to wear your makeup when you have finished preparing your skin. Here are the best makeup tips and tricks for oily skin.  They not only prevent the shine but also control oil. Follow them and obtain makeup that looks flawless during the day.
1. Prime Your Skin First
If your skin is oily, ensure to apply makeup primer after you have cleaned the face but before putting on powder, foundation or other makeup. A makeup primer works as a base to aid in the better application of makeup. It additionally acts as a shielding layer between your skin and makeup, preventing your makeup from clogging the pores. Along with that, it helps your makeup to stay put and prolongs longer. At least, a person should prime the oiliest regions such as T-zone – nose, chin, and forehead. Seek for a face primer that:
is anti-shine and oil-free

has salicylic acid because it helps to control acne and pimples.

is not silicon-based since oily skin tends to be sensitive and the silicon based products lead to allergic reactions to such type of skin, such as pimples and acne.
2. Prep Your Eyes
Stay away from priming your eye lids to reduce eye makeup creasing. Use a primer particularly meant for eyelids. It will establish an ideal base for your eye shadow and liner while absorbing oils throughout the day.
3. Foundation
Buy a foundation that is suitable for oily skin. Generally speaking, most foundations melt or fade away quickly and need a constant touch up. A powder based foundation is the excellent foundation for oily skin because it keeps away shine and doesn't feel heavy on your skin. Look for words such as mattifying and non-comedogenic when buying a foundation.
4. Use Matte Blushes
People with oil skin are likely to shine all the time. Thus, using a matte blush is best for them. Plus, powder blush seems to stay on the skin for a longer time. And if you like using a cream blush, then ensure to set it properly.
5. Face Powder
Always apply face powder after you have applied foundation and concealer since it'll create a matte look and take the oil out of your face. Face powder also works to eliminate shine and sets your foundation to last longer. However, don't overdo it. You can also apply powder on regions that are shiny. It is best to utilize a matte translucent formula because it can remove shine on any skin tone. Though both pressed powder and loose powder work well on oily skin, you should use loose powder since it's supposed to do without making the face oily.
6. Avoid Too Much Layers Of Makeup
Reducing the numbers of layers of product you apply to your face is a wonderful trick to banish oiliness in the skin. You switch to a tinted moisturizer containing SPF to minimize the layers easily.
7. Use Oil-Free Makeup
Because oily skin often produces more than required oil, you should use makeup products (especially blush and foundation) that are non-comedogenic and oil-free, which means they won't clog skin pores. You should also go for facial toners and cleansers that consist of glycolic acids, which help to fade away excess oil. Also, you can use those infused with salicylic acid that is good for oily skin. You can also use mineral makeups since they are oil free and are made of inorganic minerals, therefore excellent for oily skin.
8. Go For Long Wear
Both oil and water can do the same things to the makeup. They may cause it to slip, smear, or smudge. So use eye products that are water-resistant, waterproof, or long-wear.
9. Makeup Remover
Always remember that it is easier to wear makeup on any type of the skin if it is cleansed properly. So always make sure that you use an oil free cleanser and toner to clean your skin before applying any makeup.
10. Ice Cubes Before Makeup
Before doing your makeup, use ice cubes because they are beneficial for shrinking the pores and making makeup smudge proof. They also make the application easy.
III. Additional Tips
Take a blotting sheet and then press it on your oily area. After that, roll it off the skin. It will help absorb any excess oil without wiping off your makeup.
Once you have oily skin, exfoliate 3-5 times per week to eliminate dead skin cells and manage excess oil production.

It is vital to moisturize your skin and keep it hydrated. Consume plenty of water daily and incorporate products containing hyaluronic acid[2] into your skin care routine.

It's crucial to use skin care products, which specifically solve your skin problems. For oily skin, products having ingredients such as tea tree oil, sulfur, and bentonite or kaolin clay are amazing options – be it your face mask, cream, or cleanser.
Now you know these makeup for oily skin tips and tricks, then try some of them and see the amazing results. If you know any other tips and tricks to get the best makeup for oily skin in summer, feel free to share with us in the comment's section provided below. All of the contents provided in this article are for informational & educational purposes. We recommend you consult a healthcare professional to determine which method is appropriate for you.