Both men and women want to have a glowing and healthy skin. But a skin condition that affects both women and men is melasma or skin hyperpigmentation. Melasma occurs mainly during pregnancy. It can appear on the cheeks, forehead, chin and nose and above upper lips as well as other body parts such as forearms and neck. The main causes of melasma include excessive sun exposure, hormonal changes in the body, toxins, excessive stress, thyroid problems and overuse of birth control pills. There are many treatment options and medicines available in the market. Prior to opting for such treatments, remember that they may have some side effects. Instead, you should choose the remedies containing natural ingredients that are safe and have no side effects. We, Beauty Talk site, are going to mention top useful and natural ways on how to get rid of melasma fast at home. Let's get started.
Top 25 Ways On How To Get Rid Of Melasma Fast At Home You Need To Know
1. Wear Sunscreen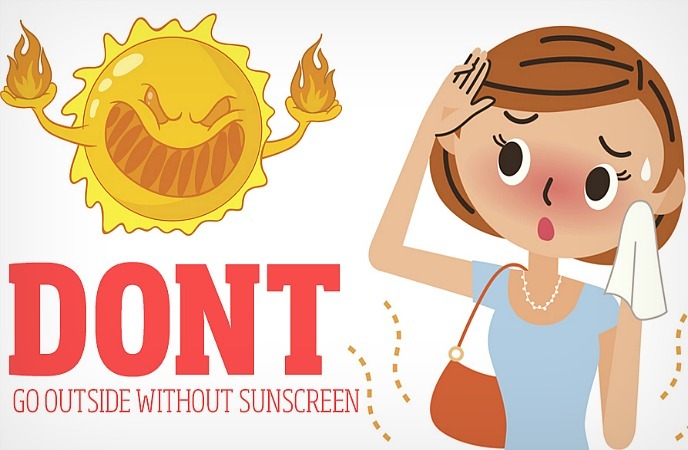 When stepping out in the sun, remember to wear a sunscreen lotion or cream. This is one of the simplest ways on how to get rid of melasma fast. Overexpose to sunlight often triggers melasma. Thus, it's a must to utilize a sunblock with Sun Protection Factor (SPF) of 30 or over. You need to choose a sunscreen containing titanium dioxide and zinc oxide and later reapply it every two hours. Plus, women should opt for cosmetics and make-up with SPF to have some additional protection against the sun.
2. Wear Outdoor Hats
This is also an ideal and simple way on how to get rid of melasma fast. During your outing to the pool, park or beach, keep in mind to wear wide-brimmed & protective hats along with sunscreen to provide additional protection to your delicate facial skin because facial skin is extremely vulnerable and delicate to harsh sunlight & heat as well.
3. Mild Skin Care
"Love of beauty is taste. The creation of beauty is art – Ralph Waldo Emerson."
Generally speaking, skin care products containing harsh chemicals can trigger your condition or even make it worse if melasma already exists. So, you need to select mild and gentle skin care products because they do not result in stinging or burning sensation or irritate the skin.
4. Stay Hydrated
Drinking 8-10 glasses of water daily is also an easy way to get rid of melasma and keep the body healthy as well. It helps to freshen the body, remove toxins from the system, lower inflammation, and fade away melasma spots as well. To promote its melasma fading function, squeeze a little lemon juice in the water.
5. Avoid Waxing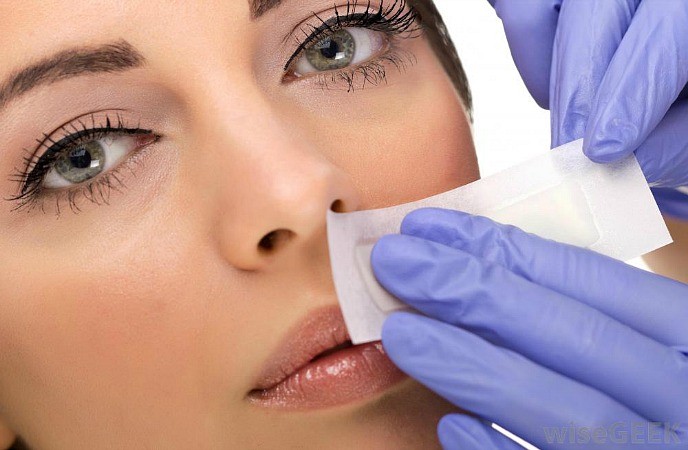 Basically, waxing can lead to skin inflammation which aggravates melasma. So, you need to avoid waxing some areas of your body affected by melasma. Also, you can choose a few other hair removal procedures.
6. Healthy Diet
Having a healthy diet also helps to prevent and get rid of melasma. Having a nutritious and balanced diet containing all types of vegetables and fruits can preserve the overall health and maintain healthy hair, skin, and nails as well. In addition, you should include omega 3 fatty acids and high-quality proteins into your daily diet.
7. Avoid Stress
As mentioned above, stress is one of the controlling main reasons for melasma. Therefore, you must try controlling stress as much as you can. You can try some certain stress relief methods including meditation, yoga and relaxing tai chi techniques.
8. How To Get Rid Of Melasma Using Turmeric
Turmeric comprises potent medicinal properties making it effective for curing skin issues and diseases associated with skin. It's also a time-tested treatment melasma. Turmeric has the active ingredient known as curcumin, which has skin lightening and strong antioxidant properties. They aid in reducing melanin pigmentation. Furthermore, it helps to rid your skin of toxins and cure acne and pimples as well.
Things you need:
Turmeric – 5 tbsp

Milk – 10 tbsp

Gram flour – 1 tsp (optional)
Method:
Firstly, create a thick paste by combining the turmeric with the milk. To thicken the paste, add 1 tsp of gram flour. Later apply this paste on your skin affected by melasma and leave it to dry out completely. Massage gently with a circular motion and thereafter, rinse your skin by using lukewarm water. Repeat this cure every day for best results.
9. Using Papaya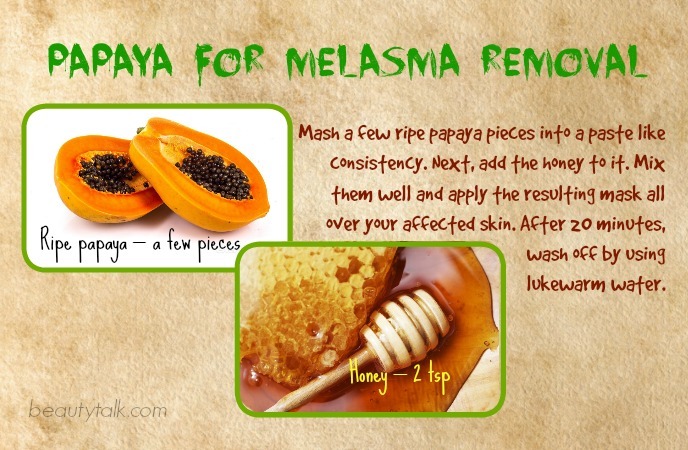 This is another helpful way on how to get rid of melasma. Papaya contains numerous uses for skin care. Ripe and raw papayas both are used for treating several skin issues, and particularly ripe papaya is used widely in fruit facial masks. In addition, this fruit is an excellent natural melasma treatment fast at home. This fruit possesses papain – the natural active enzyme, which works as an exfoliant removing the dead and damaged skin cells and remaining a smooth and healthy skin.
Things you need:
Ripe papaya – a few pieces

Honey – 2 tsp
Method:
Firstly, mash a few ripe papaya pieces into a paste like consistency. Next, add the honey to it. Mix them well and apply the resulting mask all over your affected skin. After 20 minutes, wash off by using lukewarm water. To get rid of melasma totally, follow this natural cure once every week for around 2 to 3 months.
10. Almond For Melasma Removal
Bothe almonds and almond milk contain many benefits for the skin. Almonds have the ability to help lighten skin complexion thanks to their high protein content. In addition, they are rich in vitamin E that corrects skin discoloration and nourishes the skin as well. When combined with honey, they become one of the best ways on how to get rid of melasma.
Things you need:
Honey as needed

Almonds – 8 to 10
Method:
Take around 8-10 almonds and grind them to create a coarse paste. To create a thick paste, add enough honey. Presently, smear this mixture on all the skin areas that are affected melasma. Then, massage for 5 minutes and wait for another 20 minutes. Finally, use lukewarm water to wash off the pack. Follow this natural cure three to four times per week till the condition is gone completely.
11. How To Get Rid Of Melasma Using Horseradish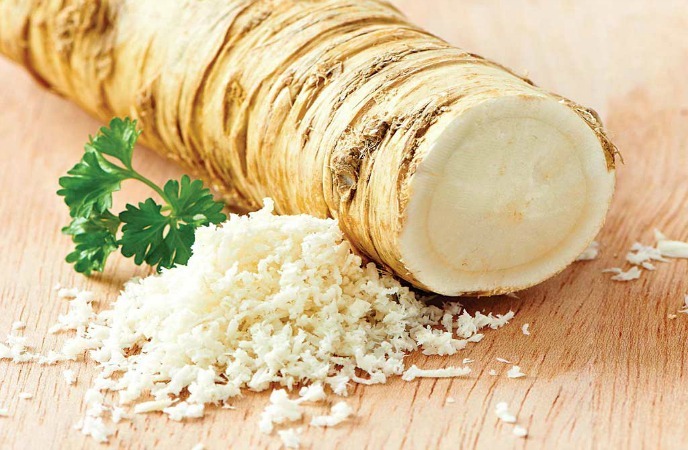 This is also an excellent answer to the query on how to get rid of melasma fast at home. Horseradish is used widely for natural skin care thanks to its capacity to lower all types of skin blemishes, discolorations, and scars. This remedy acts by bleaching your skin and lightening hyper pigmentation and undesired discoloration of the skin. Besides, it helps to peel off the damaged skin and reveal the healthy skin too.
Things you need:
Horseradish powder – 2 tbsp

Sour curd – 1 cup
Method:
Just add horseradish powder (2 tablespoons) to sour curd (1 cup) and mix well. Later apply the mixture to the skin areas that are affected by melasma. Wait for half an hour and swab off with the help of lukewarm water. You should reapply this treatment 1 time every week till you gain desired results.
12. Using Lemon Juice
Raw lemon juice is known for improving skin complexion naturally. The combination of warm water and lemon juice is also one of most effective home remedies for weight loss. Besides, lemon juice helps to treat melasma by removing the damaged outer layer of your skin. Furthermore, lemon juices act as natural bleach that helps to lighten the grey-brown patches appearing on cheeks, nose and forehead. Here is an easy method on how to get rid of melasma using lemon juice:
Things you need:
Method:
Extract the juice from a lemon and apply the juice thoroughly all over your affected areas. Gently rub for 2 minutes. Keep it like that for twenty minutes and after this, wash it off with lukewarm water. It's suggested to repeat this natural cure twice a day for three weeks to notice wonderful results.
13. Using Apple Cider Vinegar
Frankly speaking, apple cider vinegar (ACV) is a good treatment for multiple hair & skin problems. ACV is used as an effective and popular ingredient in hair masks for damaged and dull hair. Plus, it's considered among the best ways on how to get rid of melasma. Apple cider vinegar comprises the acetic acid making it a powerful bleaching agent, which eases skin spots and makes our skin smoother and radiant too. Furthermore, ACV aids in eliminating toxins from the skin.
Things you need:
Method:
Mix water and ACV in equal quantities and then, apply on melasma spots using this great solution. Let it air dry. After that, use lukewarm water to wash the areas and pat dry with the help of a clean towel. You must follow this natural treatment 1 time daily for required results.
14. How To get Rid Of Melasma Using Aloe Vera Gel
Aloe vera gel consists of the amazing hydrating properties making it a popular ingredient in a lot of skin care products. Plus, it is an ideal treatment for melasma and can treat numerous skin diseases and ringworm as well. Pure aloe vera gel also comprises mucilaginous polysaccharides that help to lighten dark spots, blemishes caused due to melasma discoloration and excessive sun exposure. Last but not least, aloe vera gel gives the skin protection from the damage caused due to oxidative stress because of its potent antioxidant properties.
Things you need:
Aloe vera gel

Lukewarm water
Method:
Take some pure aloe vera gel and evenly apply it on the affected skin. Then, massage gently for two minutes and wash the gel off with lukewarm water after 15 minutes. Follow this natural cure twice daily for a couple of weeks to obtain best results.
15. Oatmeal For Melasma Treatment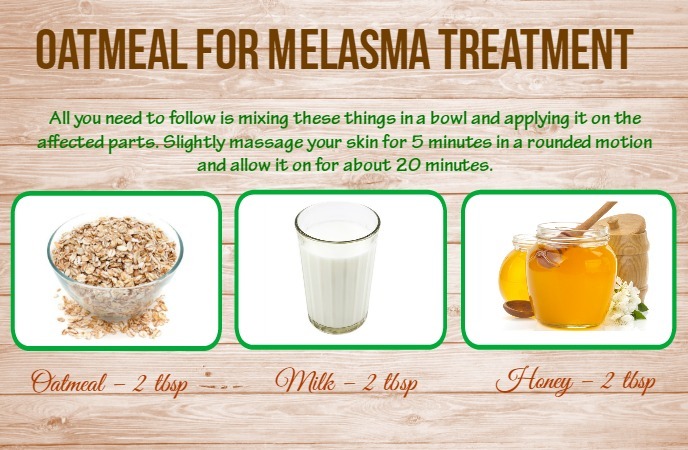 Basically, oatmeal is a great choice for weight loss. Plus, it's an effective way to deal with melasma naturally. Oatmeal contains the natural exfoliating properties that gently scrape off the dead skin cells to reveal brighter skin. Furthermore, this remedy is quite effective in decreasing chloasma during pregnancy.
Things you need:
Oatmeal – 2 tbsp

Milk – 2 tbsp

Honey – 2 tbsp
Method:
All you need to follow is mixing these things in a bowl and applying it on the affected parts. Slightly massage your skin for 5 minutes in a rounded motion and allow it on for about 20 minutes. Lastly, remove the mixture by using lukewarm water. It is advisable to reapply this scrub three times a week for about 1 month and you'll notice the remarkable changes.
16. Using Ginseng And Gotu Kola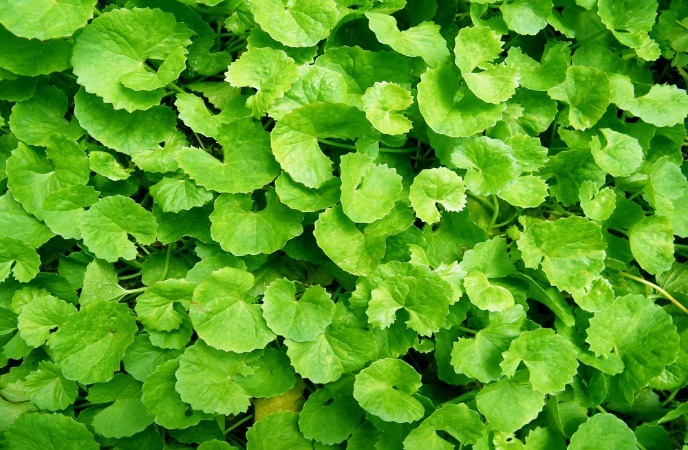 This is another wonderful answer to the question about how to get rid of melasma. Especially, the potent medicinal agents found in the herb ginseng are widely used to deal with lots of diseases & ailments. When combined with Gotu Kola, Ginseng acts as a powerful treatment to naturally get rid of melasma. Therefore, both of these herbs aid in lowering scars, dark pigmentation, spots, and blemishes.
Things you need:
Gotu kola

Ginseng powder

Ginseng tea
Method:
Mix Gotu kola with ginseng powder in equal parts and to create a liquid base, add some ginseng tea. Now smear the combination on the melasma spots and rinse thoroughly after 20 minutes. Prepare a new batch of this paste every day and thereafter, apply on your troubled regions for two weeks to get significant results.
17. How To Get Rid Of Melasma Using Grape Seed Extract
Generally speaking, grapefruits are effective at promoting weight loss. The extract of its seeds is used in different cosmetic and skin care products because of its potent antibacterial, antifungal and antiviral properties. Plus, grape seed extract contains the strong detoxifying power making it a good natural remedy for melasma on the face. Furthermore, it is filled with essentials vitamins and minerals such as iron, potassium and calcium that are required for remaining the overall health of your skin. Applying grapefruit seed extract daily can provide unbelievable results. It may have skin irritation for people with sensitive skin, so avoid using this remedy.
18. Apricot Kernel Oil For Melasma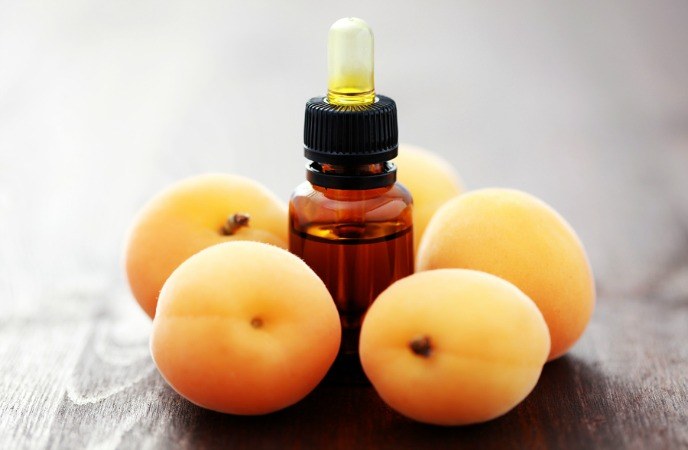 Apricot is also often used as a natural scrub or in many cosmetic and skin care products as well since it comprises skin lightening properties. This light colored oil is packed with vitamins A, C and E as well as fatty acids, so it gives intense nourishment to your skin, alleviates inflammation and helps to lighten melasma spots from face.
Things you need:
Apricot kernel oil – a few drops

A cotton ball
Method:
Take the apricot kernel oil and trickle it on a cotton ball. Then, use this cotton ball to wipe the skin. You need to reapply the oil two times daily till the melasma spots have vanished completely.
19. Banana & Guava Pack
Banana is widely used in many natural DIY hair and face packs. Guava is a yummy fruit which helps to eliminate gum and tooth problems and keeps your breath fresh and odor-free as well. Plus, guava contains a compound lycopene that is useful for lightening hyperpigmentation and blemishes. The combination of guava and banana is a potent way on how to get rid of melasma. Plus, this fruit pack helps to exfoliate the skin and flush out dead skin cells.
Things you need:
Method:
Mash the banana with guava to create a thick paste. After that, use the paste to apply on affected areas and after 20 minutes, wash the pack off with water. For best results, follow this natural method on a daily basis.
20. How To Get Rid Of Melasma Using Onion Juice
Onion consists of certain sulfur compounds such as cepaenes and sulfoxides that help to remove melasma on the face. Further, onion juice removes the scars and blemishes caused by pimples and acne. It also provides nourishment to your skin cells.
Things you need:
Onions

Apple cider vinegar
Method:
Take some onions and cut them into pieces. Later crush some onion pieces to extract their juice. Then, in a glass bowl, mix apple cider vinegar and onion juice in equal parts. Now smear this solution on the face with a cotton ball. Leave it to get soaked into your skin for around 20 minutes and after that, wash off by using warm water. You need to follow this cure twice a day for a few weeks.
21. Using Sandalwood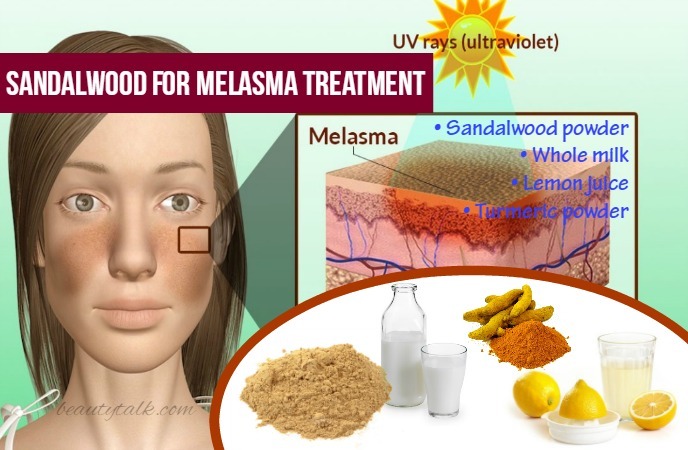 The best ways on how to get rid of melasma must include sandalwood remedy. The uses of pure sandalwood oil and sandalwood powder for skin are numerous. Basically, sandalwood is a wonderful skin whitening ingredient, which is used widely in cosmetics and skin care lotions & creams as well. The essential oil found in sandalwood aid in enhancing skin complexion and lightening melasma spots & other blemishes too without resulting in any skin irritation.
Things you need:
Sandalwood powder

Whole milk

Lemon juice

Turmeric powder
Method:
You just need to create a thick paste by mixing all the things in equal quantities. Evenly apply the paste all over the melasma spots and leave it to air dry. Splash some water on it to remove the mask and rub it off using a circular motion. It is suggested to follow this natural cure around four times per week.
22. Mint For Melasma Treatment
Mint is also among the greatest home remedies for melasma. Mint contains great soothing and curing agents, thus helping to heal melasma. Here is a simple method on how to get rid of melasma at home:
Things you need:
Method:
Take a few mint leaves and crush them afterward. Then, extract the juices from these leaves and now apply this juice on the affected regions. Keep it for around 15 minutes and wash with the help of normal water.
23. How To Get Rid Of Melasma Using Cucumber
Another effective remedy to cure melasma is using cucumber. Raw cucumber comprises the skin lightening and soothing properties making it a time-tested remedy for dark circles as well as bags. Plus, cucumber has the high water content that helps to hydrate the skin cells and lighten pigmented skin. Last but not least, cucumber helps to treat other skin conditions such as acne, dry and rough skin and blemishes.
Things you need:
Method: 
Take ½ cucumber and peel & grate it. Then, apply it straight to affected parts of the skin and wash-down with water after 10-20 minutes. Reapply this cure one time daily till you're satisfied with results.
24. Using Potato Juice
Potato is also a powerful ingredient that aids in removing melasma and softening the skin. For this purpose, peel off one potato at first and grind the peeled potato till the pulp is formed. Then, apply on your face using the potato juice and after two minutes, rinse with warm water.  To achieve the best and effective results, use this natural method daily. You'll instantly see the dark spots vanish.
25. Using Basil Leaves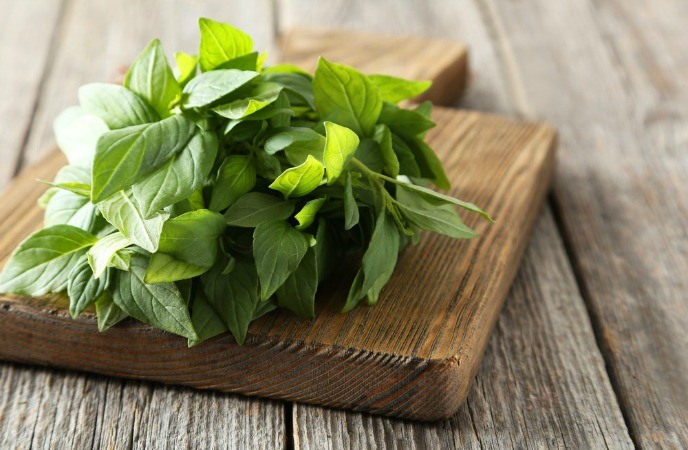 Using basil leaves regularly can also help to get rid of melasma naturally and decrease dark spots on the skin. Basil comes with nutrients sufficient that aids in reducing discoloration. For this purpose, take the basil leaves and crush them to collect the juice in one bowl. Then, add camphor powder into the bowl and mix well into a paste. After that, gently apply this paste on the face and finally, wash off by using lukewarm water. Follow this cure regularly for about one month.
Recommended articles:
Bad Beauty Habits That Are Giving You Wrinkles 
Natural Home Remedies For Skin Rejuvenation 
How To Get Rid Of Wrinkles Above Your Lips Naturally 
How To Choose Best Cleanser For Dry Skin With Acne 
How To Whiten Skin Fast And Naturally 
How To Get Glowing Skin Naturally And Quickly 
How To Get Fair Skin Naturally & Quickly 
In fact, now that you know clearly the effective tips and natural cure for getting rid of melasma.  Use all of these methods as directed and get relief from ugly melasma spots, age spots, pigmentation, and acne scars naturally. Remember to share your tips and home remedies for melasma removal with us. We welcome any feedback.