It is recently when the temperature continues dropping and the appearance of snow more and more. Low humidity and central heat can make your skin dry and easily vulnerable to flaking and itchiness. Dry skin gives bad effects not only to your health but also to your beauty that sometimes you can't be comfortable and confident. Your dry skin can undergo a breakdown of the skin protecting functions because of inflammation and presence or dead skin cells. The cold and dry weather make your life out of the smooth and silky skin. In this writing, Beauty Talk will give you some advice how to prevent dry skin in the cold winter naturally. You can follow the advice and receive amazing results after that. Spend little time reading this article and start protecting your skin right now!
18 Ways On How To Prevent Dry Skin In The Cold Winter Naturally
Dry skin is really a common problem in the winter time. And to protect your skin in the winter, many skin care products are introduced on the market now, which enquire you quite large amount of money. However, many people prefer using easy and cheap ways at home than using cosmetics to protect them from dry skin in the winter.
1. Moisturize More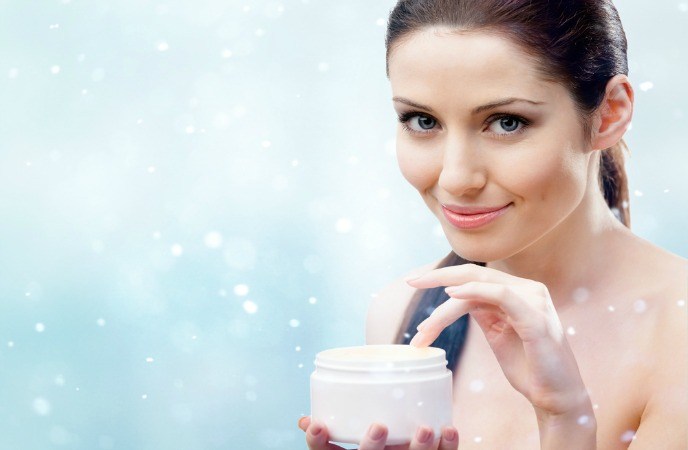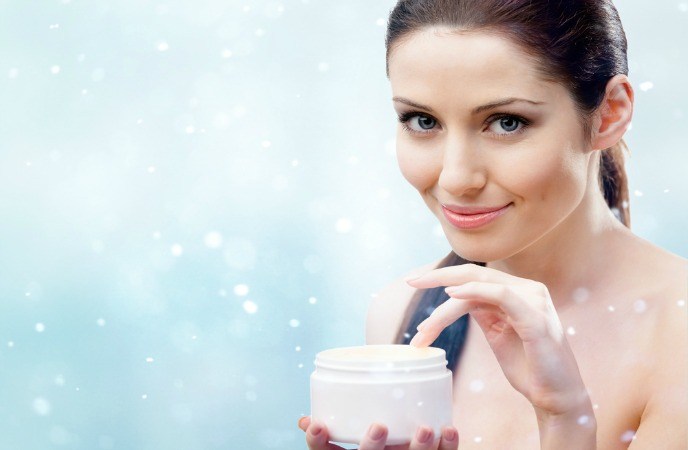 Dry skin problem is the result of  not- enough- water skin when the moisture is easy to escape the cold weather. So the most effective and simplest way on how to prevent dry skin in the cold winter is using moisturizers.
You may have moisturizers that are work finely in the summer and spring but you should change your skin care habit when the weather changes. If you choose water- based moisturizers for hot weather, remember to choose oil- based ones known as the ointment for dry and cold winter. The oil from these moisturizers can create a protective layer that helps your skin to retain more moisture rather than any lotion or cream.
BeautyTalk Partner Solutions

Ask Any Questions and Get Answers within Minutes, 24/7!
The Medical Experts are available whenever you need them. You can even approve payment only when you're completely satisfied.
Notice that everyone has different factors, so try to choose oils that are really appropriate for your skin. You can choose "non-clogging" oil such as mineral oil, avocado oil, almond oil and primrose oil. Besides that, Shea oil or butter is considered to be controversial because they can clog facial pores. Vegetable oil may be used, but according to some experts, it is not really a good idea because it may just stay on the skin and really greasy. Additionally, you can look for other lotions that contain humectants including sorbitol, glycerin, and alpha-hydroxy acids which add more moisture to your skin.
Ensure that you will choose a product that is specific and suitable to your skin then apply it within a bit time to trap much- needed water.
2. Internal Hydration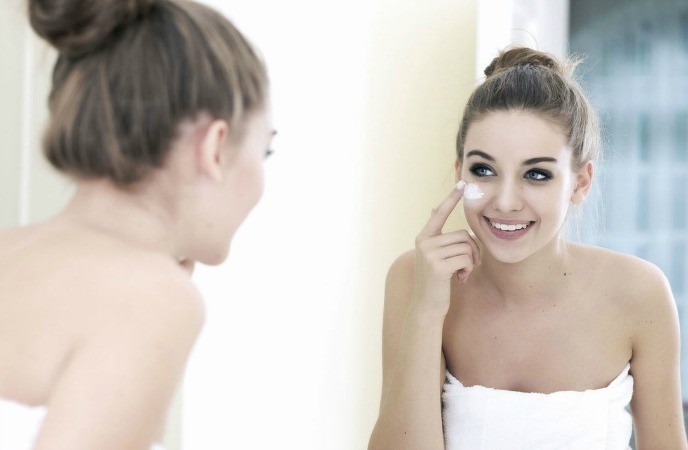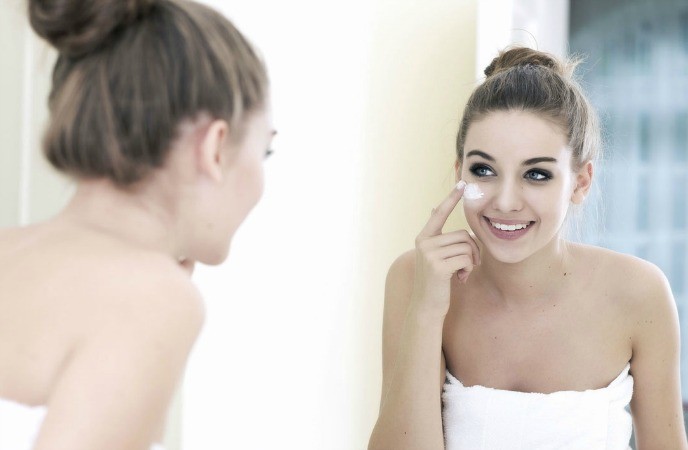 Keeping your body hydrated is also an effective way on how to prevent dry skin in the cold winter.
There are some kinds of food you need to eat that contain essential fatty acids, omega- 3 as avocado and fish, omega- 6 as whole grains, nuts, and flaxseed oil. These nutritious ingredients will help you to keep skin clarified and hydrated.
According to many nutritionists, essential fatty acids play an important role in making blocks for the wall of any cells in human bodies. They not only keep your skin moisturized, healthy and smooth but also ease eczema symptoms and have anti- inflammatory effects
A deficiency in these ingredients can result in dry and inflamed skin, blackheads and whiteheads.
Your skin is also based on good hydration. So you should avoid dehydration by drinking much water from 8 to 10 glasses a day and diminish the intake of alcohol and caffeinated drinks. And it is not surprising to hear that drinking water will help your skin stay younger and smoother looking.
3. Avoid Superhot Baths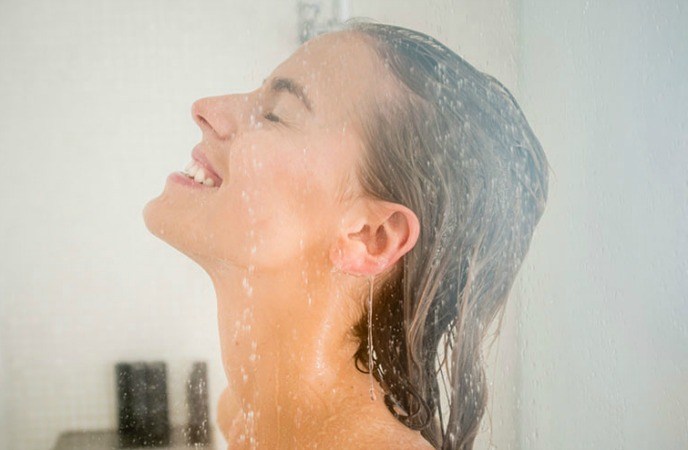 In the cold winter, of course, taking a bath in burning- water is so great. But you need to know that this intense heat can break down the lipid skin barrier, which causes the loss of moisture. Hot water can remove natural oils out of your skin, which means that the more we shower with hot water, the drier your skin become.
There is an advice that you should bath with lukewarm water that is added to baking soda and oatmeal. This kind of water helps your skin become itchy instead of being so dry. So it also reapplies your moisturizers periodically. It is also the simple way on how to prevent dry skin in the cold winter.
4. Extend The Skincare
In the cold winter, you always wear heavy clothing and fabrics to keep you warm but you may forget to nurture your skin under your clothes. It is better that you pay attention to care your body much more, especially in the hard condition which is also a way on how to prevent dry skin in the cold winter.
Always keep your body clean and clear and moisturize it after each shower. In addition, remember to exfoliate weekly.
Change your daily body lotion to ensure that your skin receives enough essential oils. So you will feel your skin more and more smooth.
5. Topical Relief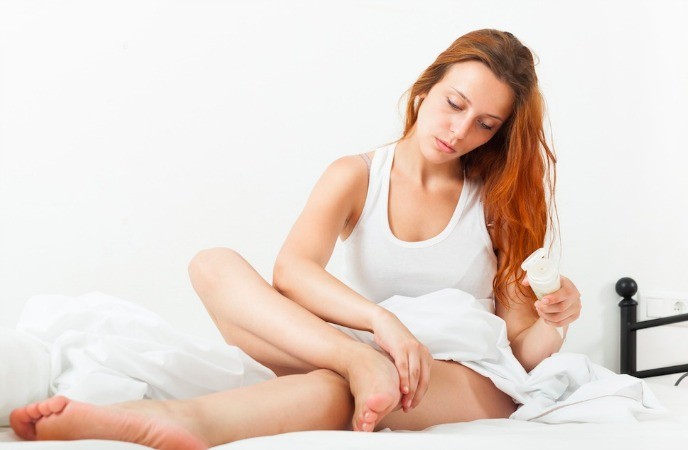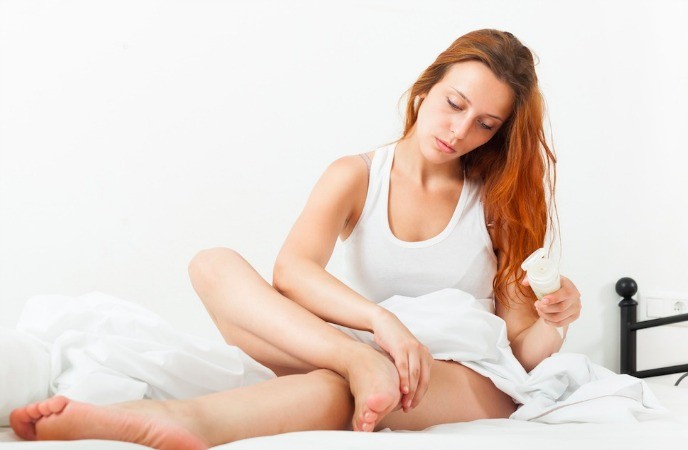 You should check your skincare recipe because if it contains highly active ingredients, you should replace it. These ingredients may be harmful if your skin is stinging or itchy.
You should use a gentle cleanser that has qualified moisturizers and can't strip your skin. These moisturizers will add your skin with lipids and strengthen its protective barrier.
When skin is cold, it can't function as well, so the natural shedding becomes slower.  Skincare products also become less effective because the barrier of dead cells decreases absorption. Exfoliating weekly is to counteract the build-up of dead skin cells.
6. Sensitive Conditions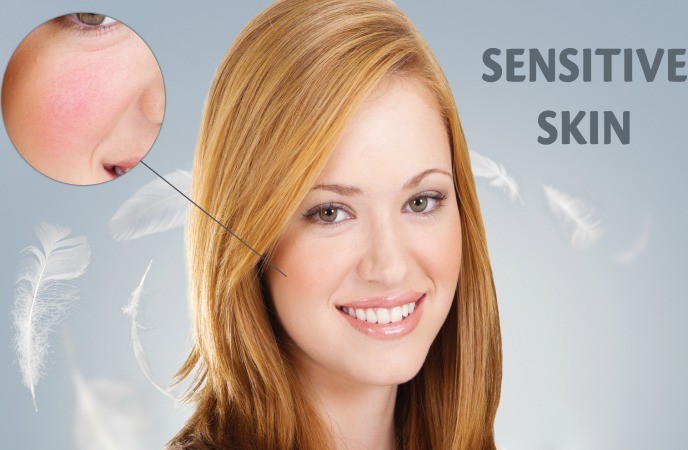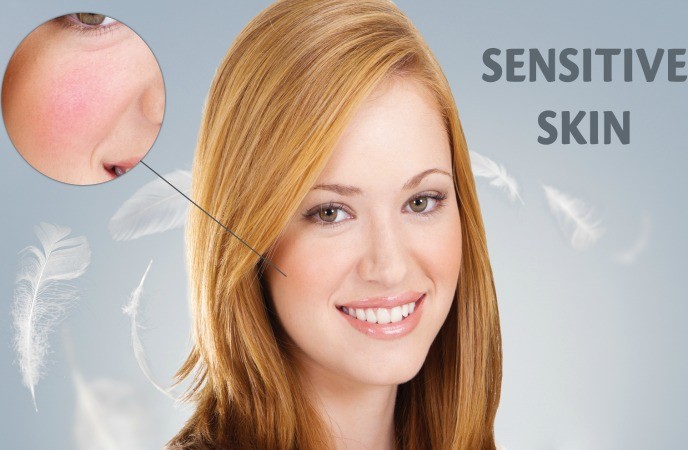 When your skin doesn't improve even though you use many methods to protect it, go to a dermatologist to examine if you have eczema or dermatitis.
Both eczema and dermatitis are interchangeable factors for scaly, itchy, and inflamed skin.
They have many forms, most of which get worse in winter because of an upset barrier function. Anything changing the lipid layer contributes the problem.
Unfortunately, there is rosacea that is usually a genetic condition. Rosacea can be generated by both internal known as emotional and external known as environmental stress. It makes the cheeks, the nose skin and sometimes the neck skin to redden or even cause permanently broken capillaries or acne rosacea, where pustule-like blemishes appear.
So you should establish your rosacea triggers and try to avoid rosacea. They could be alcohol in red wine, sleep deprivation, hot liquids or spicy foods.
Remember not to smoke and steam your skin and. Diminish to expose to the sun and use a good sunscreen every day. Besides that, anti- redness creams will also help. Try to look for skincare methods that are calming, healing and strengthening, and that aims to weaken blood vessels.
Some experts say that the way on how to prevent dry skin in the cold winter is avoiding any products that have active ingredients such as vitamin A or acids. Don't use irritating cleansers and moisturizers. Some light liquid or water- based sunscreen should be used daily. Besides that, green tea, azelaic acid, and other antioxidants are also ideal.
Notice that you should use a humidifier in place of the moisture lost from the air. And if you are staying in a warmer area, place a bowl of water at the corner of the room.
7. Apply Sunscreen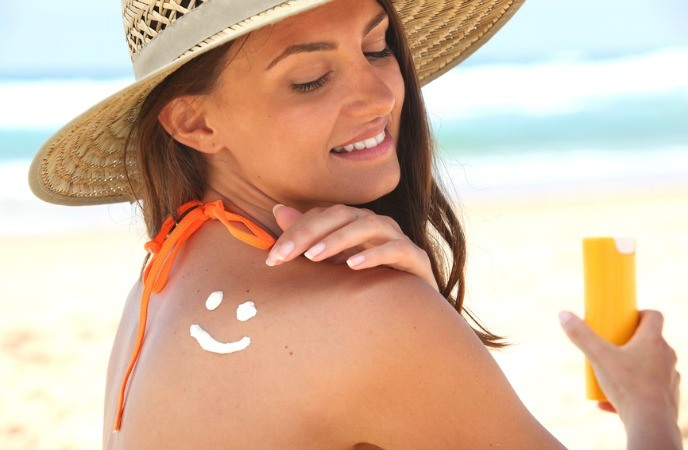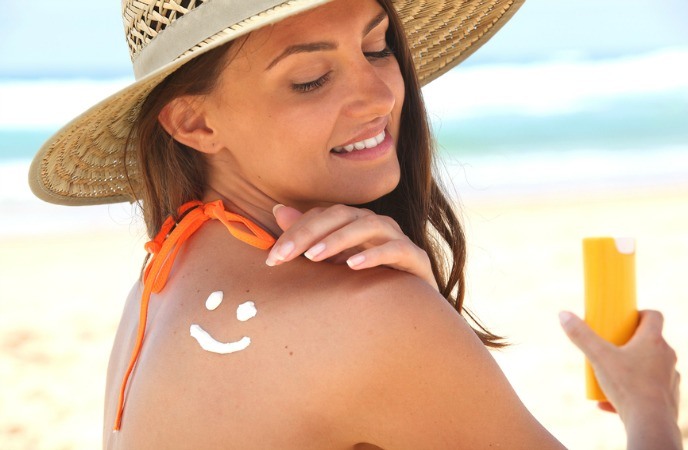 You may think that sunscreen is just for summer but it is also necessary for the winter time and it is also considered as one way on how to prevent dry skin in the cold winter. Winter sun can also damage the skin because it goes with snow glare.
When going out and exposing to the sun, apply a suitable sunscreen on your hands and face to protect your skin. It can be done 30 minutes prior to going outside. And when staying outside for a long time, reapply the procedure frequently.
8. Protect Your Hands
You should know that the hand skin is thinner than the skin on any parts of your body with fewer oil glands. Therefore, keeping your hand moist and smooth is quite hard, especially in the cold winter. This can cause itchiness and crack.
Protecting your hands is a necessary one way on how to prevent dry skin in the cold winter. The solution is that when going outside, remember to wear gloves to protect their skin. And if you want to wear wool that keeps the hands warm, just use a thin cotton glove, which helps you to avoid being irritated by the wool.
9. Don't Wear Wet Gloves And Socks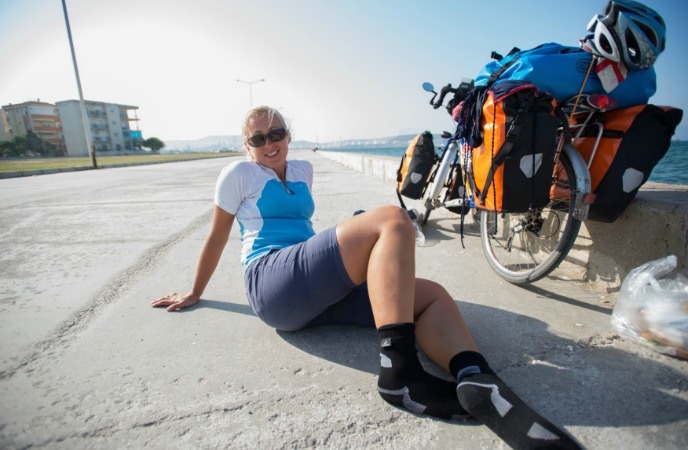 It is sometimes you have to wear a pair of wet gloves or socks. You also have to know that it is harmful to your skin since this can cause cracking, sores, itching, even eczema.
Don't just think easily about what to wear, but pay more attention to them because they can react to your skin health.
10. Grease The Feet
In the summer time, you may use minty foot lotions that have a relaxing smell and keep your feet clear. Your feet, however, need stronger products in the winter. A good-enough lotion is a way on how to prevent dry skin in the cold winter.
You should find the lotions containing glycerin or petroleum jelly instead. You should also use exfoliants additionally to eliminate your dead skin periodically. By this action, any moisturizers can be sunk in deeper and faster.
11. Apply Hand Cream
You should always keep a bottle of hand cream in your purse or on your desk. Because in this season, your hand skin easy to become dry while they have to do many things. So always keep your hands smooth and soft with a mini bottle of lotion, it is really a great idea on how to prevent dry skin in the cold winter.
12. Apply Olive Oil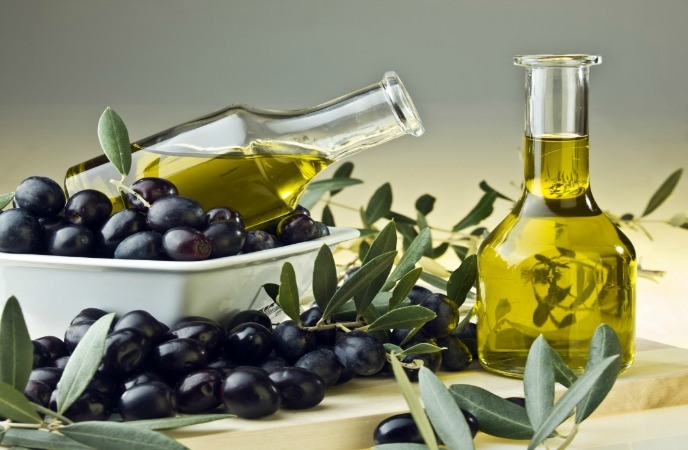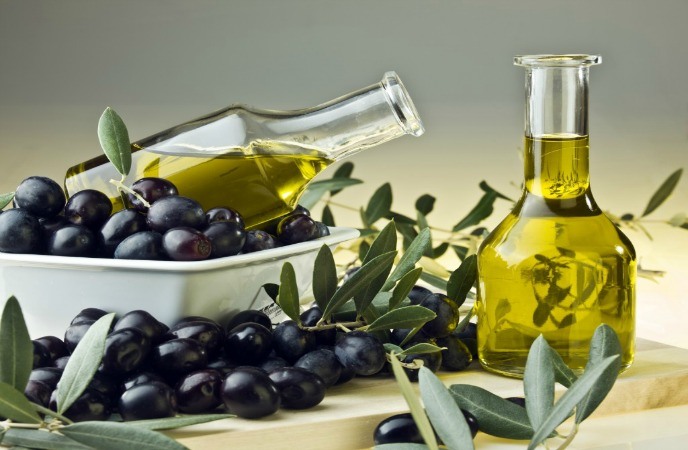 Olive oil has many healthy fatty acids and antioxidants which are good for your skin so it is applied to the skin as a way on how to prevent dry skin in the cold winter. It can soothe dry skin all over your body.
You need to follow one of these ways:
Apply a slight layer of extra virgin olive oil before spreading your regular moisturizer.

Rub a little olive oil on your dry skin areas and massage it. About a half an hour later, take a shower then apply a more thin moisturizer.

Mix 2 tablespoons olive oil, 1 tablespoon honey and 4 tablespoons brown sugar. Use this homemade mixture for your dry skin and massage for 5 minutes. Then take a shower and apply a thin moisturizer.
So, olive is a simple ingredient to prevent dry skin in the cold winter.
13. Milk Cream
Milk cream contains lactic acid that helps in exfoliating the dry skin. Plus, its soothing nature also aids in preserving the skin's pH levels. Therefore, milk cream is known as a great moisturizer.
Add 1 teaspoon milk and a few lemon juice drops to 2 teaspoons milk cream then mix them well. Apply the mixture to your dry skin areas for a while before taking a shower. Use this remedy once daily.

Mix an adequate amount of milk cream with 4 tablespoons gram flour to get a thick paste then rub the paste onto your dry skin areas face for 15 minutes before rinsing it off with cool water. Apply this way once daily.
It is also the simple way on how to prevent dry skin in the cold winter.
14. Milk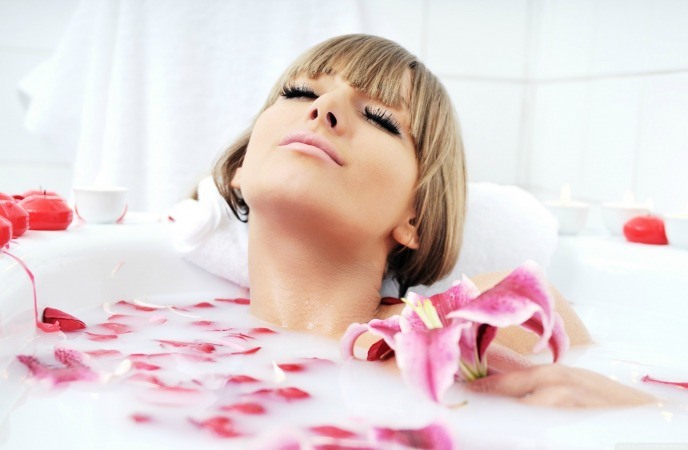 Milk has soothing and anti-inflammatory properties that help you to get rid of the itchy and dry skin.
Additionally, the lactic acid of milk can exfoliate dead skin cells and increase the moisture-retaining ability of the skin. It also helps to lighten your complexion.
Choose one option below:
Put a washcloth into cold milk then place it on your dry skin and keep for 5 to 7 minutes. Wash off the milk with another cloth that is soaked in lukewarm water. By this way, your skin can remain the natural moisturizers. You should do this action every

Add a bit rose water to 4 tablespoons of milk. Then apply this mixture all over your body. Keep it on for 10 minutes and finally, wash your body off with cold water. Follow this way twice daily.
15. Honey
Honey is considered to be one of the best natural moisturizers that contain anti-microbial, antioxidant and humectant properties.
It helps you to lock moisture, which makes your skin softer and smoother. Moreover, honey contains many important vitamins and minerals that improve your skin's health.
You can do like this:
Apply honey all over your body and then keep it for 10 minutes. Take a bath to remove honey and its smell. Do this daily to own a well- moisturized skin.

Mix equal parts of beeswax, unprocessed honey, and olive oil. Firstly, melt the beeswax over low heat in a small pan. Secondly, take it out and mix with the honey and then the olive oil. Spread the mixture over your body and keep it for 10 minutes. Finally, take a shower to get rid of grease. Do this daily or every other day.
Honey is exactly a simple way on how to prevent dry skin in the cold winter.
16. Yogurt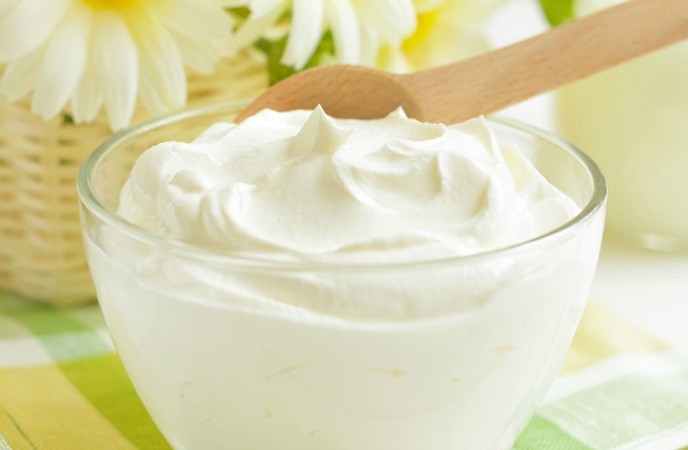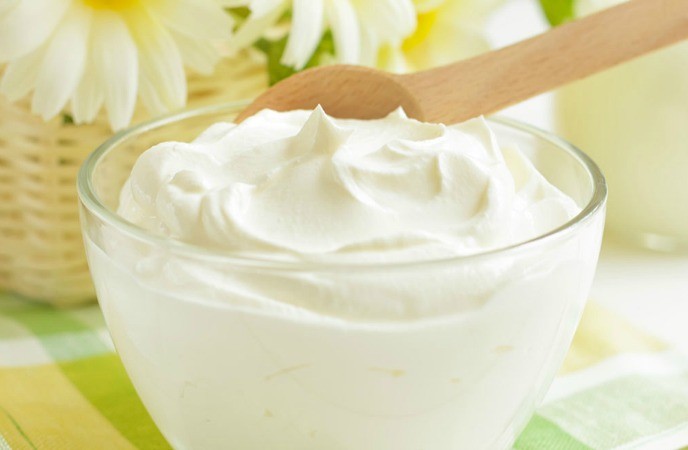 Yogurt is a magnificent skin-hydrating agent. It also has anti- inflammatory and antioxidant properties that help to soothe itchy and dry skin. Plus, its lactic acids
Also, its lactic acid can help to get rid of any bacteria or germs that may be the cause of dryness or itchiness.
Follow these steps:
Spread fresh yogurt on your face, hands and legs then massage them gently. Keep it for 10 minutes and finally, take a bath. Its mild exfoliating action can remove dry skin and make your skin refreshed. You should do this once daily.

Mix a half cup of yogurt with 3 tablespoons of mashed papaya. Add a few drops of lemon juice and honey. Spread it on your skin and keep it for 10 minutes then wash it off with cold water. Do this once a week.
17. Coconut Oil
Coconut oil is another good factor on how to prevent dry skin in the cold winter. It contains a lot of fatty acids which contribute to any loss of moisture from the skin.
Follow one way:
Apply warm coconut oil over your body little time before going to sleep. And wash it off in the next You should do this daily to have a soft and smooth skin.

Another way is to apply coconut oil on your dry skin afterward taking a shower. As the skin is supple and warm from the bath, coconut oil is more effectively absorbed. You should do it daily.
18. Consult A Specialist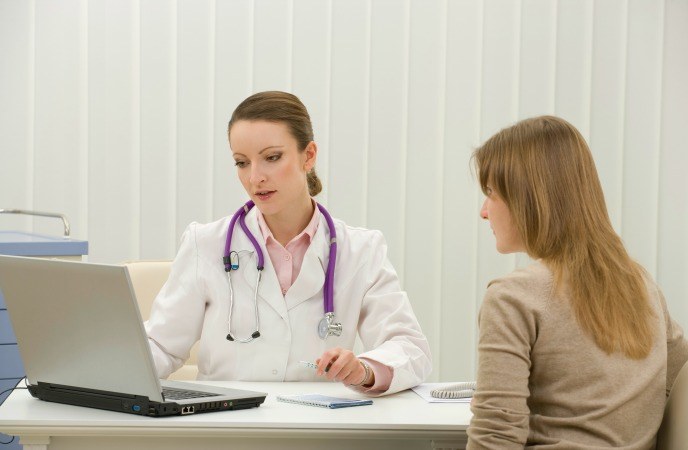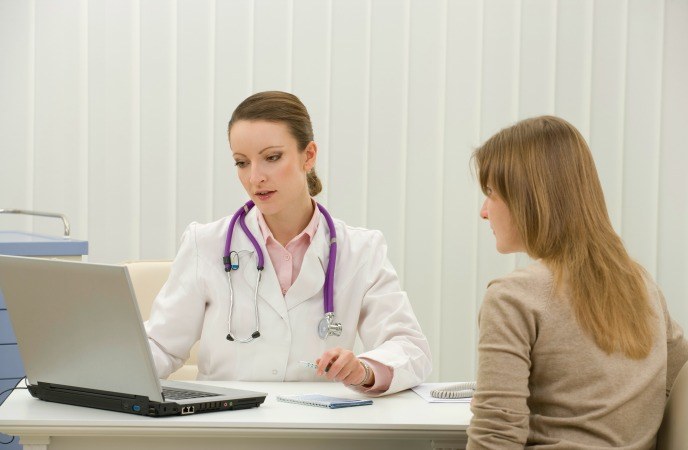 When you have continuing problems with dry skin while trying much to treat, you should do to the doctors. If you go to a local drugstore, it will be hard put to find a salesperson who gives you good advice. That's the reason why you should go to an esthetician or dermatologist. Such a specialist can check your skin type, analyze your current skin care regimen, and give you good advice on the skin care products.
Dry skin is a common problem in the cold winter that sometimes makes you uncomfortable. You may use many methods on how to prevent dry skin in the cold winter. Carefully take care of your sensitive skin in the hard weather and notice that not all of skin care products are appropriate for you. So choose suitable ones and ask for experts when necessary.
If you want to know more about other ways for many other diseases and conditions related to your skin and health, go to our main Skin Care Page. After reading the article of top 19 ways on how to prevent dry skin in the cold winter, hope that you can find out the best suitable solutions. Nevertheless, the article is only for the informational purpose, thus, you should meet your doctor to get advice before applying any natural way. If you have any question, or you know other ways on how to remove lip wrinkles, please leave them below.